This event has passed.
Anthony Shapland
Artist Talk
Category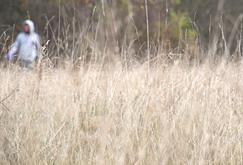 Anthony Shapland
ANTHONY SHAPLAND
---
ARTIST TALK
Sat 25 Jan 2.30pm | Free
Anthony Shapland will discuss the exhibition and his wider practice.
---
A SOUND NOT MEANT TO BE HEARD
A solo exhibition by Cardiff based artist Anthony Shapland that combines film, photography, audio, objects and printed text. Shapland has a fascination with the act of viewing and reviewing film, and how we can build fictions through the editing of documentary footage. Here, using sound, silence and speech, believable illusions and oblique narratives, he seeks out the gaps between what is seen and said, heard and understood.
---
---
VENUE: EXETER PHOENIX, PHOENIX GALLERY