Annie Pfingst
Walkway Gallery
Thu 01 Jan 1970 - Thu 01 Jan 1970
Category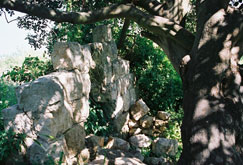 Annie Pfingst
Annie Pfingst
On Palestine
An exhibition of photographs of Palestine from the Occupied West Bank, East Jerusalem and the '48 state, developed in association with Sophie Richter-Devroe, Institute for Arab and Islamic Studies, University of Exeter.
Annie brings an interdisciplinary archival, visual and discursive practice to her inquiry into militarised state violence and occupation, in particular those practices of control, containment and punishment authorised through the promulgation of a state of emergency. She is concerned with the architectures and structures of oppression, the ruination of Palestinian space, and the militarised/carceral geography of state control.
---
Venue: Walkway Gallery
Community based exhibitions from local groups, projects and creative activities.