AMBIENT EVENING: TOBY MARKS (BANCO DE GAIA) + MORE
Category
Book Now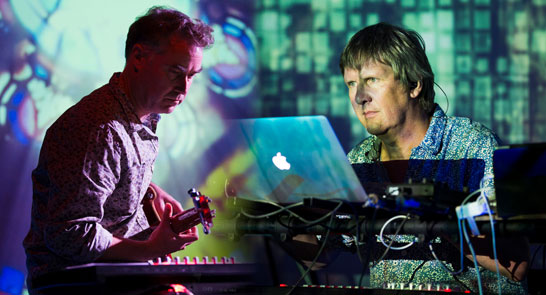 AMBIENT EVENING: TOBY MARKS (BANCO DE GAIA) + MORE
*Subject to a £1 ticketing system charge. We don't charge this to make a profit. Find out more >
AMBIENT EVENING: TOBY MARKS (BANCO DE GAIA) + MORE
WITH TOBY MARKS FROM BANCO DE GAIA, ANDREW HEATH AND EXPERIMENTS IN SILENCE
An Evening of Ambient Electronica with Andrew Heath and Toby Marks (Banco De Gaia) plus special guest Experiments in Silence.
In performance, Andrew Heath re-interprets his studio work weaving multiple layers of textural field recordings balanced with etherial whispers of electronic sound and half-glimpsed piano melodies. Recent performances have seen him add acoustic instruments to his palette often bowed or e-bowed, but certainly not played conventionally. This is immersive, ambient music. It drifts. It constantly shifts as it charts new topographies, creating and following maps that are full of change.
Banco de Gaia's Toby Marks will be exploring the gentler end of his catalogue, presenting ambient works old and new accompanied by live improvisation and manipulation. Ranging from cinematic grandeur through tender minimalism to otherworldly fantasies, this performance will take you to places of beauty rarely visited.
Experiments in Silence is the deep ambient project of south west electronica producer Neil Butler. Designed as a medium for a more immediate, free form approach to music, it is an antidote to the programming of Neil's downtempo Spatialize moniker, often seen in chillout rooms at clubs and festivals. With 4 albums of floating atmospheres available, Experiments in Silence now offers a live set which is based around the live sample granulation and looping possibilities afforded by the new generation of touchscreen iOS software.
Visuals will be provided by video artist Patrick Dunn (Tangerine Dream, Banco de Gaia, Afro Celt Sound System) who blends realworld imagery and computer generated graphics to create a mesmerising, immersive world.
Profits from this event will go to Phonic FM, Exeter's sound alternative community radio station.
---
Timings
7pm doors open
7.30pm – 8.05pm Experiments in Silence by Neil Butler (Spatialize)
15 mins Break
8.20pm-9pm Andrew Heath
20 mins Break
9.20-10pm Toby Marks (Banco de Gaia)
10 mins Break
10.10-10.30pm Toby Marks & Andrew Heat
---
Banco de Gaia website: www.banco.co.uk
Andrew Heath website: http://www.andrewheath.co.uk/
Neil Butler/Spatialize website: https://spatialize.bandcamp.com/
Venue: Voodoo Lounge, Exeter Phoenix