This event has passed.
Alessi's Ark
Events Temporarily Postponed
Category
Book Now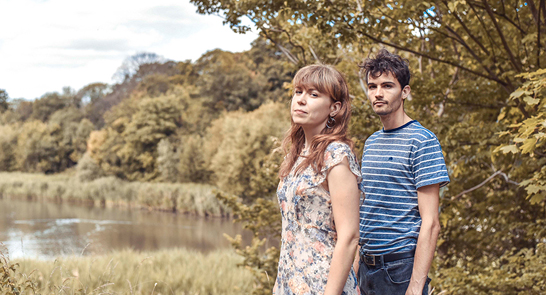 Alessi's Ark
*Subject to a £1.50 ticketing system charge. We don't charge this to make a profit. Find out more >>
EVENTS TEMPORARILY POSTPONED
In response to the developing coronavirus situation in the UK, Exeter Phoenix is currently closed to the public. This is a temporary measure and we reviewing this on a month-by-month basis. No events will be taking place during April – the vast majority of events will be rescheduled for later in the year. Please note that the team are working through rescheduling a very high volume of events, but please rest assured we will be in touch with all ticket holders in due course. Please bear with us during this time.
Unprecedented closures like this with no confirmed government support will be hugely damaging for charities like Exeter Phoenix and many other sectors. If you are in a position to consider making a donation HERE, we would be extremely grateful.
Alessi's Ark
It's been a gradual burning, shimmering process for the remarkable Alessi's Ark. A name and cinematic voice which has been built upon years of experimentation, travel, resilience and triumph. Alessi has since toured extensively in the UK, Europe, US and Japan in support of her releases with M.Ward, Jenny Lewis, Mumford & Sons, Laura Marling, Sharon Van Etten and John Grant, amongst others.
Her releases have won acclaim and support from Gary Crowley and Robert Elms at BBC London, Cerys Matthews and Steve Lamacq at BBC 6, Tom Robinson at BBC Introducing, John Kennedy at XFM, WFMU, DubLab, KEXP and previous LP 'Love Is The Currency' was warmly welcomed by MOJO, Guardian, Best Fit, Clash, The 405.
Alessi's Ark returns with 'Sacred', a track that was recorded in a cabin on the South East coast with additional recording at Arch 79 in East London. The two very different environments are reflected in the song, which discusses the pushing and pulling of love and relationships and is a kind of prayer for the ability to balance all with grace.
After playing numerous highly sought-after venues and festivals, Alessi's journey continues to blossom. With her new single set to be released September 27th and performance lined across the UK in October and November, 2019 is looking to be a year in which the Ark will take on new and greater heights.
---
'The understated arrangements suggest you're listening to a woman with impeccable taste'
MOJO
'It takes several plays to appreciate all the small touches that make each delicate piece'
THE GUARDIAN
'Finely crafted folk is elevated towards greatness by the stunning voice of Alessi Laurent-Marke'
CLASH MAGAZINE
---
VENUE: EXETER PHOENIX, The Workshop