Abbi Bayliss
YOUNG SW ARTISTS SHOWCASE #2
Thu 01 Jan 1970 - Thu 01 Jan 1970
Category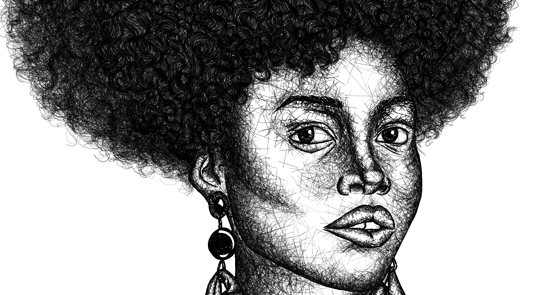 Abbi Bayliss
WALKWAY GALLERY
Abbi Bayliss | YOUNG SW ARTISTS SHOWCASE #2
---
Abbi Bayliss' work centres on her experience as a woman of colour in Britain. Her digital portrait illustrations consistently feature women of colour that she is uplifted by, either in her immediate community – such as family and friends – or the greater global one; such as positive role models. To Abbi, representation is a really important theme in her work, as she enjoys creating art that reflects the faces that aren't featured enough in the arts. She's inspired by women in all creative fields from poetry, theatre, literature, music and visual arts which Abbi translates by illustrating them.
This is the second of two exhibitions that form an exchange between Exeter Phoenix, Bristol's Creative Youth Network and a young emerging artist based in each city. This project pilots a new relationship between the two organisations, providing support, mentoring and opportunities for young, emerging artists to gain experience and access to the art-world. It aims to offer the artists a chance to access new audiences for their artwork and to overcome or meet any particular barriers they may face in developing their professional practice.
---
---
VENUE: WALKWAY GALLERY, EXETER PHOENIX
Community based exhibitions from local groups, projects and creative activities.