Eat Out To Help Out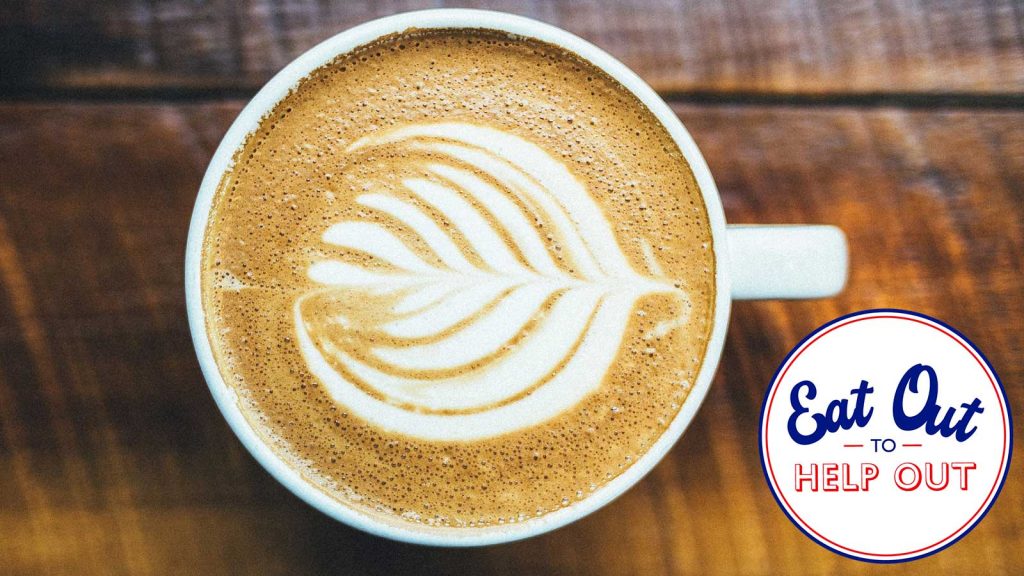 We're taking part in the 'Eat Out To Help Out' scheme, meaning big savings for you during August! Enjoy 50% off food and non-alcoholic drinks, up to a total of £10 per person on Tuesdays and Wednesdays throughout August.
Menu
You can see our full daytime menu here >>
Don't forget to take 50% off the price if you will be visiting on a Tuesday or Wednesday in August.
Here are some of our menu savings highlights…
All of our kids meals will go down from £3 to an incredible £1.50! Choose from fish fingers, falafel balls or a selection of toasties.
Our coffee and a cake deal has dropped from £3.95 to just £1.98!
Enjoy 3 mix-and-match plates for £5.75. Choose from gyoza, crispy squid, falafel, chicken goujons, onion rings, wedges, fries, olives, and more!
Sandwiches, toasties and jacket potatoes from £3.13!

£1.35 for a flat white sounds good to us! Enjoy 50% off all coffees and hot drinks as part of the scheme.

You do not need to present any kind of voucher, and you can use the discount as often as you like throughout August! Everyone gets the discount, including children.
Keep an eye out for special dining options and additional deals during this time.
Visiting Us
Our opening times are:
Tuesday, Wednesday: 10am-8pm (#EatOutToHelpOut)
Thursday: 10am-10pm
Friday, Saturday: 10am-11pm
Opening hours are subject to change
We will be accepting bookings, for up to 50% of our tables at any given time, leaving the rest for ad hoc customers. If you wish to book at table please call 01392 667062. The Café Bar currently has a reduced staff team, and while we may not be available to answer the phone during peak service, please leave a message and we get back to you ASAP.
Find out more about what we are doing to keep you safe here >>