Dinos On The Loose!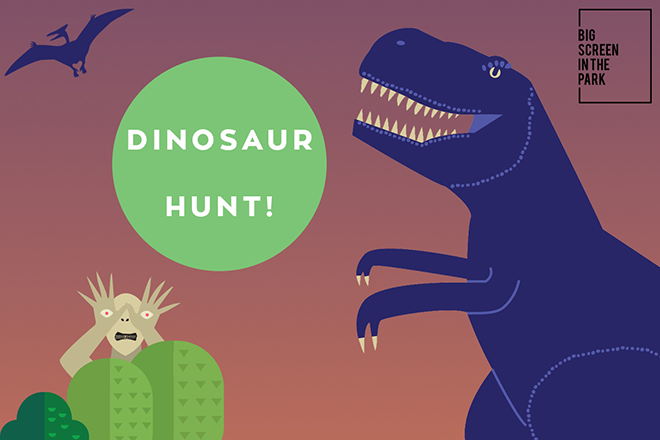 Dinos On The Loose!
Wuh oh!! It looks like 12 dinosaurs have escaped Jurassic Park and have found themselves lost throughout Exeter. It's now your job to hunt them down in this jurassic-geocaching task that could see you win some amazing prizes that will enhance your Big Screen In The Park 2019 experience!
Once you discover a dinosaur, take a picture with it and tag us in a post (On Instagram, Twitter or Facebook) along with the hashtag #BigScreenInThePark to be entered into the competition.
(Please leave the dinosaurs where you find them. Our expert dinosaur-keepers will round them all up in due course once the competition is over)
---
Exeter's favourite outdoor cinema event Big Screen In The Park returns to Northernhay Gardens for two weekends of movie magic under the stars between 1 – 3 and 8 – 10 of August.
To book tickets to any of our Big Screen events, head to the official website for Big Screen In The Park here >>