Devon Ignite Commission For Ethnically Diverse Artists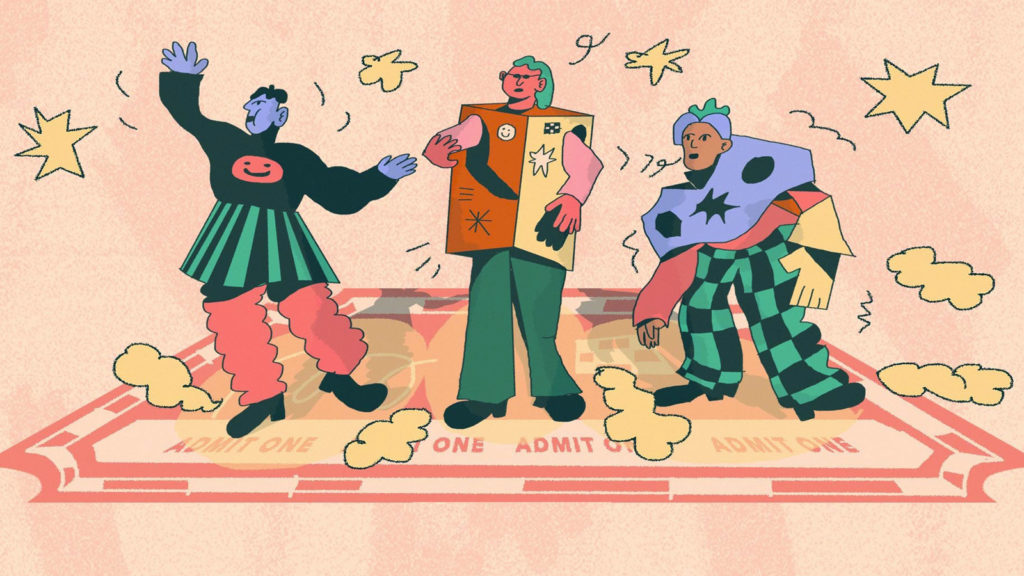 Devon Ignite Commission for Ethnically Diverse Artists (£1,000) 
---
Find the announced theatre-makers and performers here >>
---
Exeter Phoenix recognises that the creation of new works in theatre and performance plays an important role in reflecting our culture, establishing individual voices as well as group dynamics, and can help theatre makers and artists develop new skills and long-term relationships with cast, crew and theatre audiences, both locally and nationally. 
Exeter Phoenix has previously provided theatre commissioning opportunities with Come As You Are Festival, but this is the first time Exeter Phoenix will be providing a theatre commissioning opportunity for theatre makers / artists to be included within our main programme. 
The commissions support the production of new theatre and performance. The aims for these commissioning opportunities are to:
Support new, emerging & established talent within Devon

Connect theatre makers and artists to a wider cultural network in the region 

Recognise and amplify voices & companies from underrepresented backgrounds 

Provide a platform for theatre makers & artists to present new, fresh and inspiring ideas from a range of perspectives to a live audience, and to receive meaningful feedback on their work

Offer producing, dramaturgical & mentoring support 
---
Exeter Phoenix will award one Devon Ignite Commission of £1000 to an ethnically diverse theatre maker / artist / collective to make 25-30 minutes of new material. This commission is geared towards theatre-makers who have already developed their practice somewhat, have ideas in the making or want the opportunity to generate a new idea, and need the time, money and support to get that idea fleshed out and onto a stage. 
---
WHAT CAN YOU APPLY FOR? 
Exeter Phoenix is inviting applications from ethnically diverse theatre makers for the development of an idea for a theatre show resulting in a 25-30 performance being shared at Exeter Phoenix. Successful applicants will be awarded £1000 to support the development & production of this performance.
This should be utilised to flesh out a coherent idea that would then later inform an R&D rehearsal process to develop it into a fully realised piece of theatre.You can apply for support with all genres of performance; new-writing, devising, physical theatre/dance, solo-performance, autobiographical work, multimedia performance, clowning, physical comedy, puppetry, family theatre, improvisation etc.
Exeter Phoenix is not restricting how the awards are spent for any of the commissioning strands, but you will be expected to provide a brief budget if you are invited to interview. Costs might include fees for cast and crew, travel costs, covering personal time and materials.
---
The successful applicants for all the commissioning opportunities will also receive in kind support which will contribute towards their development process. This includes: 
Free rehearsal space at Exeter Phoenix  

Mentoring and advice

Technical support 

Marketing support 

Filmed footage of the live performance
The finished performances will be premiered w/c 9th August 2021 as part of Exeter Phoenix's community programming this Summer, and advice will be given in promoting the sharing and developing audiences. We also encourage the successful candidates to have a Q&A after their sharing, hosted by Performance Programmer, Naomi Turner, where there will also be an opportunity to gather feedback from the audience.
---
WHO CAN APPLY?
This commission is open to individuals or groups who reside in Devon, UK and identify as Black, Asian, or ethnically diverse, who are currently under-represented in the cultural sector.
Applicants must be able to prove they reside in Devon and Applicants must be aged 18 years or over. 
---
COMMISSION TIMELINE 
Applications open:

Wednesday 5 May 2021. 
Applications close: Midnight, Monday 31 May 2021. 

Decisions made by the week commencing

7 June 2021

. Interviews will be scheduled to take place in the week commencing

14 June 2021

. 

Sharing of ideas and work created up until this point will be scheduled to take place week commencing

26 July 2021

.

Projects are to be completed by week commencing

9 August 2021

, where performances will be held at Exeter Phoenix.
---
APPLICATION AND ASSESSMENT 
All applications must be submitted via our online submission form below. Before applying, you must read the guidelines carefully. 
The deadline for applications is Mon 31 May 2021.