A Trio Of Daniel Day-Lewis Films Head To Studio 74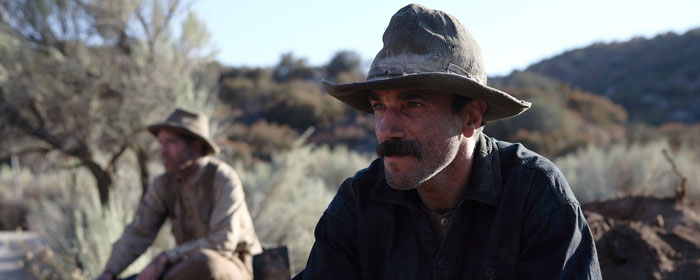 Oscar-winning actor Daniel Day-Lewis has announced his retirement from acting. To celebrate his illustrious and critically acclaimed career, we bring you a trio of our favourite Daniel Day-Lewis films, including his newly released final film Phantom Thread.
Tickets for Studio 74 are just £7, or book 3 for £18.
The mini-season kicks off with his 1985 breakout film My Beautiful Laundrette, which follows the fortunes of Omar and his punk friend Johnny (Day-Lewis) who take over a rundown laundrette in London's Pakistani community.
Book tickets for My Beautiful Laundrette now >>
Next up, we have a special screening of There Will Be Blood. This story of a silver miner turned oil tycoon saw Daniel Day-Lewis scoop a Best Actor Oscar. If you haven't seen this stunning film yet, now's your chance to catch it back on the big screen.
Book tickets for There Will Be Blood now >>
Our celebration of Daniel Day-Lewis wraps up with Phantom Thread, a fashion drama that reunites him with There Will Be Blood director Paul Thomas Anderson. Set in the glamour of London's 1950s fashion scene, Daniel Day-Lewis' final role sees him playing a dressmaker catering to high society.
Book tickets for Phantom Thread now >>