Film Commissions 2012
<![CDATA[
Each year Exeter Phoenix commissions Devon based filmmakers to develop an original idea into a short film. This year 6 filmmakers were awarded a £500 bursary, training, access to equipment and support from Exeter Phoenix. The final films will be premiered on the closing night of Two Short Nights Film Festival.
Kate Graham Sister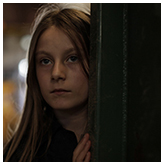 Innocent Rosie realises her world is going to change when, one summer's day, she follows her older sister to the barn on the other side of the meadow. The story of two sisters growing up and apart on a remote farm in Devon.
Nichola Tetlow Watch Me Dance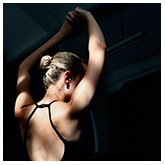 Sarah is a teenage girl, dedicated to becoming a ballet dancer.  She wants her Mum, Marie, to see her first solo performance as Cinderella.  But Marie is blind, and will never be able to watch Sarah dance.
Lucy Cole Must Believe in Aliens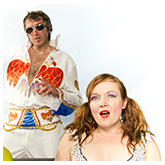 Following her alien kidnapping Ruth's life suddenly becomes very isolated. She has no social life, no boyfriend, no job, and no direction as to what to do with her life now. After many failed attempts at normal dating, she decides to be upfront about her ordeal and lists an add on an internet dating website.
George Graham The Projectionist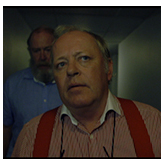 An elderly projectionist is made redundant when his cinema transfers from celluloid to digital projection. When Andy, his young replacement, steps into his booth for training, tension rises as the uncomfortable pair must work together in a story confronting the relationship between the old and the new.
Misa Morning  POLEDN†CE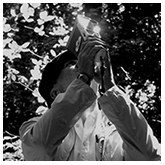 Based on the memory of my tormented late grandfather and his influence on my imagination. The film is an adaption of his version of the Czech folklore tale, Polednice. Shot on both digital and super8.
Jerri Hart The Oliver Complex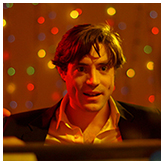 'The Oliver Complex' described in The Diagnostic and Statistical Manual of Mental Disorder Handbook as a rare psychiatric condition whereby the sufferer experiences everyday life as a West End Musical. Symptoms vary in severity with the most extreme sufferers experiencing full blown song and dance routines.
Young Filmmaker Commissions
Doing it!
'Doing it' is a film project where teenagers will make short funny films about sex and relationships. From bad snogging and embarrassing sex education classes to what girls really think about boys and what boys really think about girls. The films will use puppets made by the teenagers to star in the films and all the films will be written shot and edited by the young people from Tiverton and Exmouth, in Devon, with support from award winning filmmakers. The project is produced by My Pockets and funded by First Light and Exeter Phoenix. Watch some of the films