Film Commissions 2011
<![CDATA[
Paul Magee: Planet Elsewhere
Exeter based artist Paul Magee presented Planet Elsewhere, a new work created through the 2011 Exeter Phoenix Digital Art Commission. The ambition for this work was to make it possible for the viewer to look out into space in all directions at the same time. Other works in the exhibition also explore our relationship with the rest of the universe. Magee's practice is very much influenced by a passion for science, a passion as much for its flaws as its virtues. He looks upon science as a tragic hero, arguing that science is undone by the very same characteristics that elevate and define it.
Short Film Commissions 2011
Commissioned by Exeter Phoenix with support from Devon County Council
Poema
Written and Directed by Chris King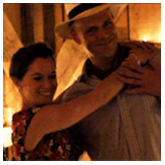 Midsummer's Eve: a chance meeting between a man and a woman in the woods provokes a romantic reverie. The film is shot inside and outside an oak cabin in the Teign river valley in Dartmoor National Park, and features an improvised candlelit dance scene to the classic 1935 Tango tune of the title.
Cops and Joggers
Written and Directed by David Williams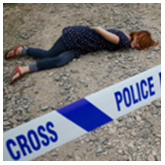 A peaceful Cathedral city is disturbed after a series of riverside murders take place, leaving the police with nothing but a pair of golden jogging shorts to follow. This is the tale of a murderous jogger and a Detective Inspector who will stop at nothing to trip up the killer and restore the peace in his idyllic city.
Until the Dawn
Written and Directed by Benjamin Borley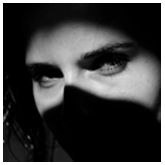 'Until the Dawn' is a moving and thought-provoking exploration of reality and desire considering the lengths we're prepared to go to to find true love.
The Grobler
Written and Produced Jed Hart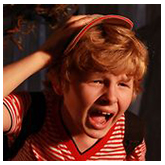 An old man tells his grandchild of the local legend they call The Grobler, a foul-smelling, cave-dwelling, child-crunching beast, in order to deter him from exploring the dark forest alone.
Other Supported Films 2011
Supported by Exeter Phoenix
Men, Loos and Number Twos
Director Andy Oxley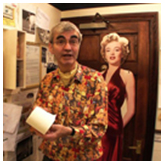 Going to the toilet is a natural, everyday bodily function. So you might as well make it as pleasant as possible.
Exeter Phoenix Digital Green Light Commissions 2011
The Green Light Short Film commission offers filmmakers the opportunity to turn their original ideas into a short film between 5-12 mins in length. A sum of up to £3000 is offered along with equipment hire and studio space.
Dog-Collar Criminal Written and Directed by Tom Austin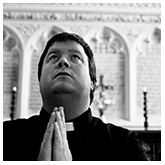 You know those stories you hear that are so odd, you think they must be made up… Well let me tell you about a rather naughty vicar with a passion for sailing close to the wind.
Quietguy11 Written by Tom Czaban and Directed by William Westaway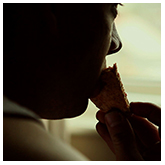 An alienated teenager, haunted by the sudden death of his mother, makes a pact with a mysterious stranger he met in an online chatroom. Will this help him find the peace he seeks?
Young Filmmaker Commissions
If I Could Live Yours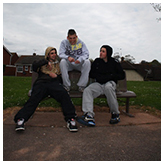 Nominated for a prestigous First Light 2012 award, Phoenix Digital and filmmaker Peter Snelling worked in Littlemoor in Exmouth with some amazing young people. Together we created one original film. The film is a moving documentary about teenagers who have lead tough lives, lived on the edge of poverty and been in conflict with the police and the law. These three young men have decided to turn their lives around and with a mobile phone to play beats on and a £5 microphone are now creating music about their lives. Will music be enough to transform their destiny?
Never Forget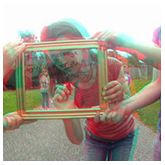 Exeter Phoenix Digital's First 3D Film production.   Children in East Devon made this 3D documentary about being a kid, having a childhood and one day growing up. They were supported by Phoenix Digital, Peter Snelling and the Switch Project to make this touching and heart warming film. The film was shot with a GoPro 3D rig and funded by First Light.
You will need 3D Glasses to watch this film!