Film Commissions 2010
<![CDATA[
Digital Art Commission 2010
Building Materials, Owen Lloyd Building Materials is an installed composition generated, in real time, by the sounds and events within the Exeter Phoenix. Audio and event data, harvested from the building, will come together to create a constantly evolving musical composition reflecting the sounds to be found around the centre, its rhythms of use and the actions of its users. Exeter Phoenix Digital & Galleries award an annual digital art commission with the following aims;
• to encourage regional practice in creative digital arts that utilises or subverts new technologies
• to develop artists' digital production skills
• to encourage greater trans-disciplinary practice between art and science and technology
The commission includes funding towards expenses, training, materials and other production costs plus in-kind technical & creative support and use of facilities. Where appropriate, additional funding may also be made available to help realise the project within an exhibition setting at Exeter Phoenix.
More information on the project can be found on Owens blog at http://buildingmaterials.posterous.com/
Commissioned by Exeter Phoenix Digital & Galleries with support from Devon County Council.

Film
Film Commissions 2010
Commissioned by Exeter Phoenix with support from Devon County Council
If I Wish Really Hard Writer/Producer Izaskun Arandia & Director Matt Richards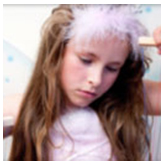 A Very British Circus Director George Barron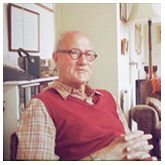 Outside the Box Director David Williams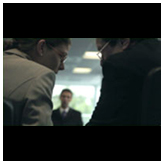 Mort-gage Writer/Producer Benjamin J Borley & Director David Salas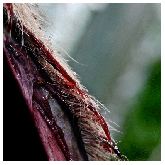 Mrs Lustleigh's Fancies Director Paul Morel

Other Supported Films 2010
Supported by Exeter Phoenix
One Last Hit Director Jerri Hart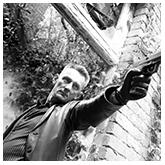 The Hairy Hands Director Ashley Thorpe

Young Filmmakers Commission
Hopes and Fears
'Hopes and Fears' is an extraordinary project that has worked with some remarkable young people to document their hopes and their fears. The young people who have participated in the project all face tough challenges in their lives and have created print and radio to express their experiences, their desire for change, their dreams and the things that keep them awake at night. The exhibition is a collection of these unforgettable hopes and fears. The project has been funded by Mediabox and supported by Exeter Phoenix and directed by Peter Snelling.
Visit the Hopes & Fears Project blogsite here.
60 Years of teenagers
This film is an animation created using archive footage from the BFI to create a strange and magical world of TVs that holds the reflections of a group of 13 year olds on what that past was like. The films is moving, funny and full of creativity and imagination.