Film Commissions 2009
<![CDATA[
Commissioned by Exeter Phoenix
Pure Flow, Katy Connor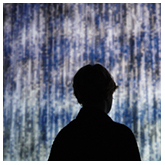 Katy Connor's work demonstrates a fascination with the moving image and its capacity to visualise patterns of thought and physical sensation. Her latest work Pure Flow, commissioned through the Exeter Phoenix Digital Media Bursary, will generate live, moving imagery created from the data flows between a Global Positioning System [GPS] device and the multiple satellites which triangulate its position at any one time. Connor reveals a new way of visualising ordinarily invisible streams of data and acknowledges the common usage in surveying and navigational tools of sophisticated technologies, initially developed for military purposes.
Short Film Commissions 2009
Commissioned by Exeter Phoenix with support from Devon County Council
La Legende~Dali
Written and directed by Tom Austin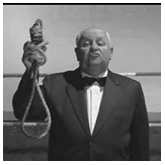 La Legende~Dali is a surreal comedy docu-drama which looks at the life and work of Spanish painter and film-maker Salvador Dali. Set in a boxing gym, it tells in a theatrical way, how his odd family (including his dead brother) helped shape the young man into becoming arguably the twentieth century's greatest painter. With reverential references to his and Bunuel's ground-breaking film, Un Chien Andaloux, and his collaboration with Hitchcock on Spellbound, its aim is to remind us how much Dali has influenced the way we look at this weird world we live in.
Uncomfortable
Written by Benjamin Borley and David Salas
Directed by David Salas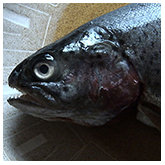 It must be a terrible thing to be left alone. An old man comes to terms with his grief by talking to his dead wife. She is still in the house. Untouched, lying where she collapsed, over 24hours before.
PAL
Written and directed by Kate Graham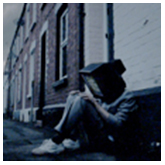 Mike is a 15 year-old boy growing up in early 1990's Britain – a time when mix tapes, road protests and rollerblades were all the rage. Set in a small town in South West England, we follow Mike wandering aimlessly alone after school to avoid going home to his arguing parents. With nowhere to go and nothing to do, Mike seems to have no escape route from the boredom of living in a place that holds little opportunity for young people. That is until he meets a remarkable PAL.
Steal
Written and directed by Misha Vertkin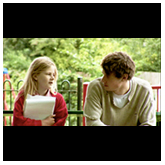 Steal is the story of a 17 year old shoplifter way beyond his years, and an inquisitive 8 year old intent on being stolen.
Non-Calculator
Written and directed by John Martin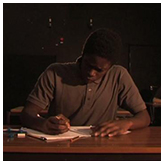 A 16-year old student in a GCSE Maths exam worries that failing the exam will ruin the rest of his life.
My Suicide Suit
Written and directed by Rob Hutt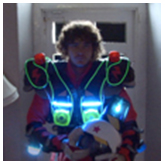 Danny Donnelley has decided to commit suicide because he feels he has no place in world. Danny literally feels invisible as he lives alone and works in a photo lab developing other people's holiday photos, all the time wishing he was in them.
Animation Bursary 2009
Commissioned by Exeter Phoenix with support from Animated Exeter.
My Dad & The Kinks: Louis Neubert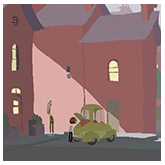 Louis Neubert has been awarded the Exeter Phoenix Animation Bursary 2009 to make his film, My Dad and The Kinks. Louis trained at Exeter College, where he did his Art & Design Foundation, then at Bournemouth, studying Film and Animation.
The film is a 'short chronicle of a father's attempt to provide a stable single parent figure to his teenage son and daughter, told through their eyes'. Louis says, 'I'd like this film to reflect our shared experience as local people - to try and pick out the quirky and difficult moments that are as entertaining as anything you'll see in the mainstream media'.
Other Supported Films 2009
Supported by Exeter Phoenix
The Imps
Written and Directed by Pippa Stephenson & Michaela Morning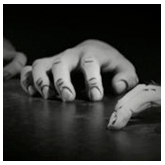 "An uneasy feeling had come over me, I was about to capture what could not be named."
Discommunity
Written and Directed by Gwenhyver Davies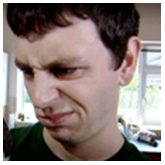 She is a Firefighter and he is a Paramedic. Going about their usual morning routine: she on her treadmill - he prepares breakfast. When she falls and he sets the apartment on fire, their pairing seems a perfect one. But not quite...
Day of Rest
Written and Directed by Andy Oxley & David Williams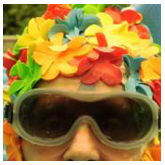 Day of Rest... is not only that, it's a day to do whatever we please. This documentary peers into the lives of six members of our nation as they show us what Sunday means to them.
Plan B
Written and Directed by Jerri Hart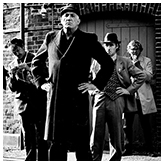 Crime and therapy collide in this Ealing Studios-style comedy caper along with wool, cake high heels and an unhealthy dose of attitude.