Film Commissions 2007
2007 Short Film Commissions
Commissioned by Exeter Phoenix with support from Devon County Council
Dusty Toy Space Junk Produced by George Lazenbleep
 An experiment to turn found objects into electronic sound and vision generators, that allows non-intuitive, accidental and unpredictable output patterns.
Interactive Panoramic Timelapse Written and directed by Ian James Wood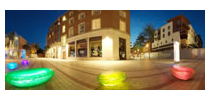 Explore intriguing panoramic timelapse photography by interacting with this motion sensing video installation. www.ianjameswood.co.uk
Film
2007 Short Film Commissions
Commissioned by Exeter Phoenix with support from Devon County Council
Sweet Dreams Written and directed by Bryony Road & Prudence King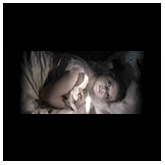 A surrealist fairytale focused on women and dreams, disappointment and the choice to define your own narrative.
Gilt Written and directed by Matthew Loudon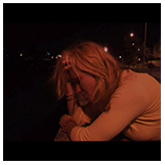 After an argument with her boyfriend Jessica decides to take a shortcut through the park, but does she make the right decision?
Here Lies Lucy: A Vampire Yarn Written and directed by Joshua Gaunt
After waking up to find a strange bite mark on his neck, estate agent, Jonathan, sets off on his last day as a human. His interactions with various strange characters lead him to discover the harsh truth of what has befallen him and who is responsible.
Revenge of the Jazz Hoodie Written and directed by Jerri Hart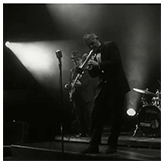 Destiny is a difficult dance partner.
160 Characters Written and directed by David Shaerf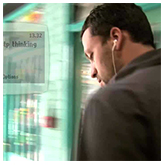 When we have become reliant on technological devices as our main form of communication what happens when a stranger bleeps?
Small Change Written and directed by Rosie Kuhn & Chris Jones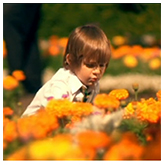 A little boy plays in a world of his own, lost in his imagination, but after a meeting with a peculiar old man, magic becomes reality and things become very strange indeed.
The Scayrecrow Written and Directed by Ashley Thorpe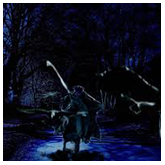 A short animation that evokes the 19th century penny dreadfuls to tell a Hammer - style romp about a ghostly Highwayman wreaking revenge on those who conspired to put him and his sweetheart in their graves.
2007 Animation Commission
Commissioned by Exeter Phoenix with support from Exeter City Council
Innocence and Loss - The Family Written and directed by Richard Forbes-Hamilton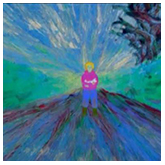 One suggested cinematic take which moves through a family home as the inhabitants experience various moments of innocence and loss. Created entirely with acrylic paint on acetate.
Radio
All The Roads Here
'All The Roads Here' is a warm and touching radio drama that tells the true stories of three migrants and their extraordinary journeys to the UK that premiered on Phonic FM www.phonic.fm. Exeter Phoenix, Action For Education and film-maker Peter Snelling have been working with a group of migrants to create a radio play based on their experiences of coming to the UK. The play has been devised in weekly sessions and performed and recorded by the group which contains men and women from Columbia, Bolivia,Turkey, Bulgaria, Poland and Libya.