COMMUNITY POET CALLOUT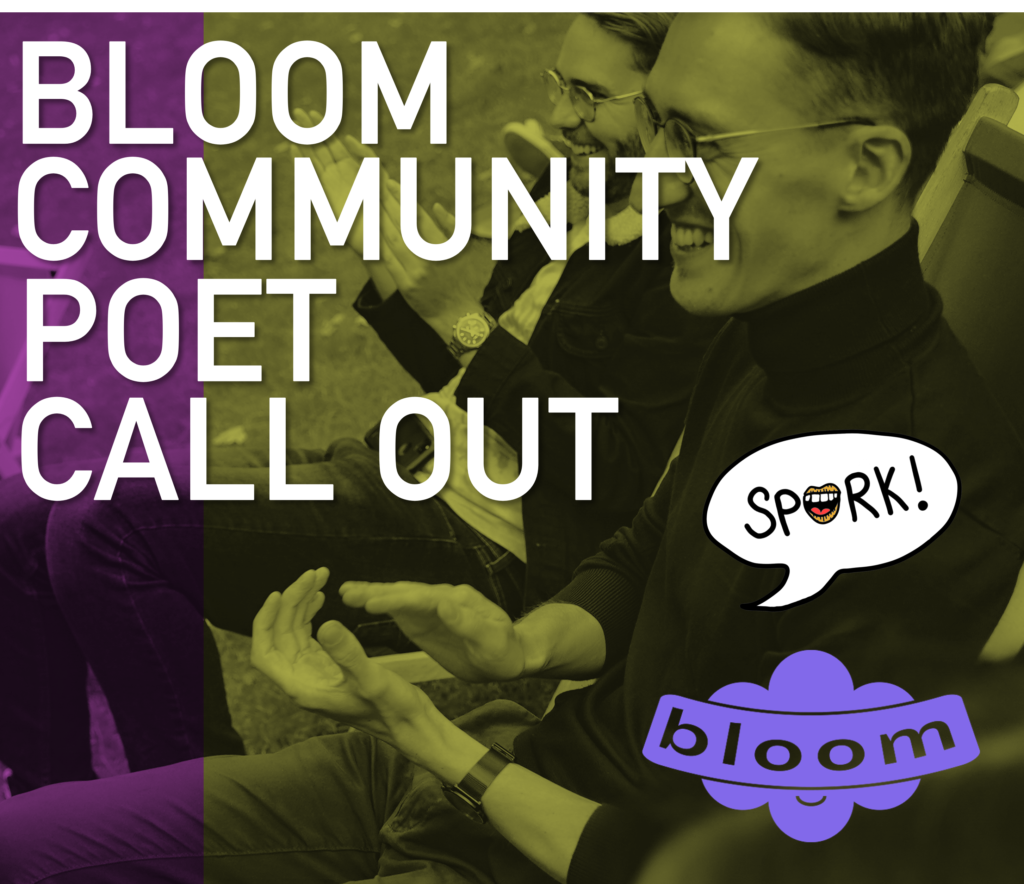 APPLICATIONS ARE NOW CLOSED.
As part of Bloom 2022: A Free Mental Wellness Festival, Exeter Phoenix and Spork! Poetry are recruiting a Bloom Community Poet to create a new piece of work and to perform as part of the Bloom Open Mic Night on the 8th of May.
We're looking for a poet, writer, storyteller, musician or spoken-word artist to weave together a new Community Poem for Bloom Festival 2022.
This is a paid Opportunity, follow the link below for more information and how to apply!
Simply fill out the Google form below by 10th April 2022.
Applications are open… NOW!