Cine Sisters South West: One To One Virtual Surgeries
Wed 26 May | Free | 30 minute sessions | 2pm - 4pm
We have partnered up with Cine Sisters South West to offer free, informal, one-to-one surgeries aimed at filmmakers and those working with moving image.
This is chance to meet and talk with industry experts working across a range of areas. You can ask questions, gather inspiration and talk through your current projects.
30 minute zoom sessions can be booked with either Barbara Santi (Awen Productions), Jonas Hawkins (Exeter Phoenix), Blackbark Films, or filmmaker Lois Norman.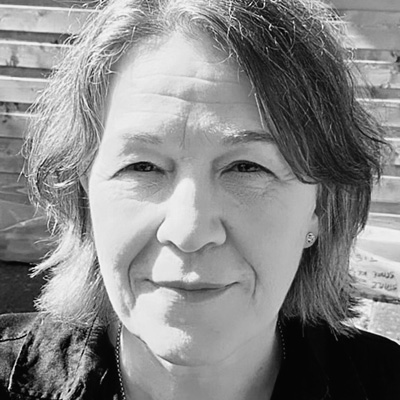 Lois Norman, Independent Filmmaker
My work focuses on the bravery, diversity and authenticity of the human condition. Primarily, using the 'Female' word and image as a lens, I explore and question the truth of who we are and the strength it takes to be all of who we can dare to be.
The power of the arts and 'the feminine' are strong themes in my work, demonstrated in 'She Is Juiced' documenting Four LGBTQIA+ Female Artists and premiering at Tate Britain, The Shell, exploring PTSD and #metoo, winning Best Poetry Film at BAFTA Cymru's CBFF19 and Swivel, my award winning gender fluid dance short, starring the trailblazing,  Iron&Sparks.
I have a background in theatre, which I believe informs a strong sense of character driven narrative. I also have a love of Art and the visual, expanding the colours of a mainstream filmic canvas to something new. Collaborating with a diverse range of Female Artists, from all disciplines, I aim to create inspiring and original short films that invite positive personal change.
Lois welcomes questions about short, independent filmmaking and showing work at film festivals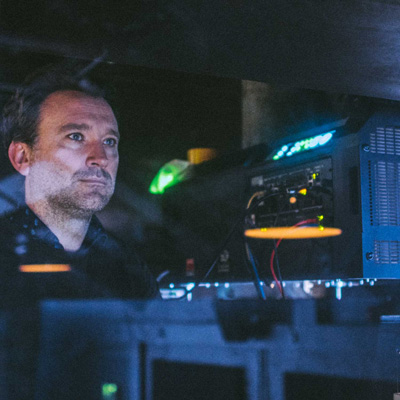 Jonas Hawkins, Exeter Phoenix
Jonas has been the Digital & Film Manager at Exeter Phoenix since 2001. He has commissioned numerous filmmakers, artists and projects through a number of schemes and has overseen Two Short Nights film festival since its creation. He is always open to hearing about people's creative ideas and giving support and advice on how to develop them.
He is also happy to talk to anyone thinking about applying to Exeter Phoenix's Short Film commissions.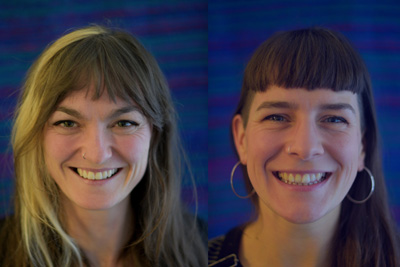 Black Bark Films
Black Bark Films are a female led company that evokes authentic and meaningful conversation, by working collaboratively with our clients. Topics range from food and farming activism, community engagement, youth empowerment, gender politics and providing a platform for marginalised voices.
Previous works include In Our Hands (2016) an award-winning feature length documentary made in association with the Landworkers' Alliance, North Devon Moving Image commission One Acre (2019) and Hypatia Trust commission the Accidental Choirmistress (2021). Jo and Holly are both facilitators and lead mentors of the BFI Film Academy Bristol.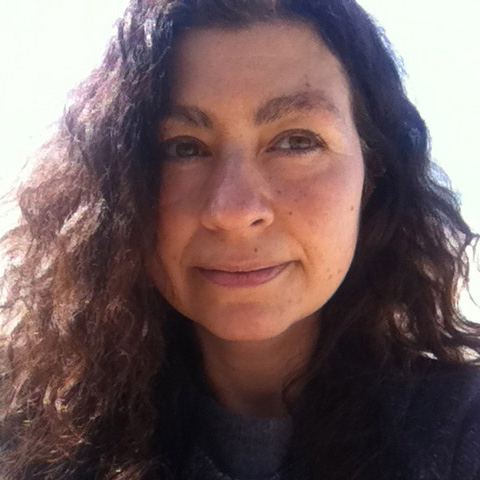 Barbara Santi, Awen Productions
Barbara Santi is an award-winning documentary filmmaker with over twenty years experience and is co-director and co-founder of awen productions CIC. At the heart of Barbara's work is to raise under-represented peoples' voices through film. She's made documentaries for Channel 4 and Carlton and shown films on Reel Stories, FourDocs, Current TV, The Community Channel, galleries, museums, conferences, film festivals and has toured extensively promoting film in rural settings.
She started her career at Working Title Films in London during the early 1990s at the height of Four Weddings and a Funeral. She then worked in production at BBC and Channel 4 before picking up a camera herself to tell stories that she was passionate about.
Barbara's work focuses on film and digital technology for positive social change. She's made creative documentaries on subjects as diverse as rural issues, archive film, local heritage/history, human rights, youth culture, disability, farming, globalisation and the environment. Barbara's recent documentary, No Holds Barred – the Life and Art of Matthew Lanyon co-directed with Judith Lanyon is currently screening at indie cinemas and doing the film festival circuit and won 'Best Documentary' at this year's New Renaissance Film Festival, Amsterdam. At present Barbara is developing a documentary that has received BFI Young Audiences Content Development funding.
Barbara work is interdisciplinary, developing creative documentary projects with partners, most recently with The National Trust www.trengwaintonheritage.co.uk, resulting in an exhibition, book (being sold at Waterstones) and long-format documentary that has toured Cornwall and Devon in cinemas and rural locations.
Her interest in collaborative film, creative storytelling, archive and ideas around place, identity and culture has culminated into a practice-based PhD at Exeter University where a feature documentary is being completed.