CD Give-away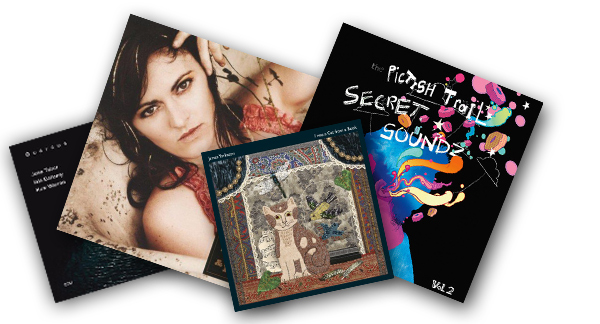 We're offering a free CD to the first 5 people to book tickets for selected music events*
Call Box Office on 01392 667080 and quote 'CD GIVE-AWAY'.
EVENTS INCLUDED IN THE OFFER:
Fay Hield & The Hurricane Party
Wed 27 Mar | 8pm | £12 (£10)
FIRST 5 TO BOOK WILL RECEIVE THE NEW ALBUM ORFEO (2012)
Leading proponents of traditional tunes, this band's material is fresh and original, yet rooted in centuries old tradition. The showmanship and musicality on display are second to none.
'Hield's command of her material is unerring and the outcome compelling' ★ ★ ★ ★|
THE OBSERVER
James Yorkston & The Pictish Trail
Thu 18 Apr | 8pm | £14
FIRST 5 TO BOOK WILL RECEIVE EITHER JAMES YORKSTON'S, I WAS A CAT FROM A BOOK (2012) OR THE PICTISH TRAIL, SECRET SOUNDZ VOL 2
The two much-lauded members of the Fence Collective, collaborate with the Irish folk singer, Seamus Fogarty, to create a rousing blend of contemporary folk music.
'A beautifully shaded work… Innovative arrangements'
BBC REVIEW (on Yorkston's new album)
Quercus
Tue 23 Apr | 8pm | £16
FIRST 5 TO BOOK WILL RECEIVE THE NEW ALBUM (RELEASED APRIL 1 2013)
June Tabor's gripping voice is woven with Iain Ballamy's glorious saxophone and Huw Warren's piano to create exquisite chamber music, drawing on the trio's repertoire of original folk songs.
'One of Britain's greatest interpreters of popular song'
THE GUARDIAN (on Tabor)
*Offer only valid when purchasing two or more tickets, CDs available to give away to the first 5 bookers for each event. Subject to availability. CDs will be available to collect along with your tickets on the night.