Bloom 2019: Retrospective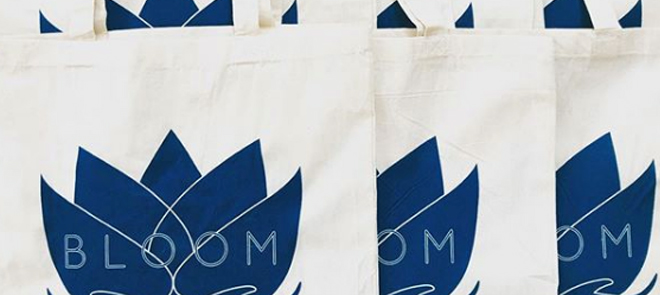 Bloom 2019: Retrospective
Over the weekend, Exeter Phoenix hosted Bloom – a festival of free, fun and inclusive wellbeing activities and events to mark Mental Health Awareness Week.
The event attracted visitors, services and mental health professionals from across the region who took part in a whole host of activity to celebrate wellbeing, encourage open conversations, and provide a judgement-free space to encourage awareness of issues around mental health.
The weekend was supported by The Wellcome Centre for Cultures And Environments of Health, who opened the weekend with a discussion about the work they do and how the community can get involved. You can find out more about their world-leading research centre here >>
Music and poetry filled the Café Bar, where an interactive installation also encouraged people to add thoughts about wellbeing to a tree. Upstairs, Jump Fall Fly hosted lively circus skills workshops and encouraged anyone and everyone to try something new and have fun. Ripple Effect – whose work enables people facing multiple disadvantages to develop personal skills whilst helping others in their community – ran a drama workshop, focusing on the transformative power of creativity.
Saturday's activity concluded with a script-in-hand reading of Documental Theatre's Cracking, a new play by Cally Hayes about about love, loss and parenthood.
Sunday's activity saw a group of walkers depart from Exeter Phoenix for Mental Health Mates' third Exeter walk, providing a safe space for people to walk and talk about their problems without fear or judgement. Dance classes, board games, poetry writing workshops, wellbeing workshop and story sharing also took place throughout the day. The festival came to a close with a moving, supportive and inclusive open mic session which saw members of the community recite poems, share stories and sing.
The team from Exeter Phoenix who organised the event said 'It was wonderful to see the community come together, listen, and share ideas about mental health and wellbeing. We would like to say a huge thank you to everyone who took part and contributed to the festival.'