Become an Exeter Phoenix Gallery Invigilator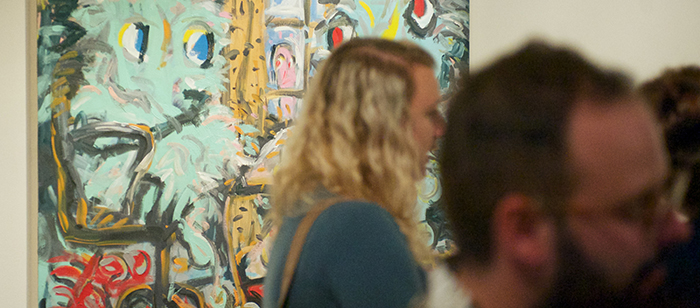 Are you are looking to gain experience in a contemporary arts environment, and immerse yourself in the Exeter art scene?
Exeter Phoenix has a vibrant contemporary art programme with four galleries showing a diverse range of visual arts, from our larger Phoenix Gallery which is home to a programme of cutting edge contemporary exhibitions, to the Walkway gallery that shows works from local groups and community projects.
We are looking for people to assist in invigilating our main gallery on Saturday afternoons, talking to visitors, keeping an eye on the artwork and helping collect comments.
You will get the opportunity to find out more about the exhibitions by talking with the curators and artists about their shows and be invited to attend gallery previews, talks and events.
Why volunteer with us?
Many of our volunteers have gone on to work in the arts, and even some of our very own staff started out as volunteer stewards. Volunteering is a good first step if you would like to get involved with our buzzing venue and be part of a small, fun and dedicated team.
Gain experience in a multi arts venue with one of the most exciting, diverse and eclectic programmes around.
If you are interested in a career in visual arts this would provide good experience of a professional arts setting.
20% Café Bar discount card for hot drinks and food – you can use this all year round and when you are not on shift.
A complimentary soft or hot drink when you are on shift
What does it involve?
Helping direct visitors round the various exhibitions
Liaising with Box Office and Front of House
Welcoming and engaging with visitors
Overseeing the safety of the artwork and visitors
Interested?
If you would like to join our dedicated team of volunteers, or simply want to find out more, please contact Robyn here >>