BAFTA Nominations Announced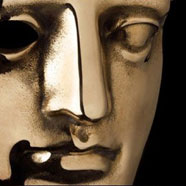 …And the nominations are in!
We're thrilled to announce that our upcoming film season includes five BAFTA nominated titles. Carol, Bridge Of Spies, Spotlight, Inside Out and Star Wars: The Force Awakens are amongst the films to have been nominated for BAFTA glory. You can find out more about the nominations below.
Don't forget – our cinema tickets are priced at just £6, and our special 'Mad About Film' offer means that you can enjoy any three of these films for just £15.
Nominated for
Best Film
Best Director
Best Actor – Leonardo DiCaprio
Best Original Music
Best Cinematography 
Best Editing
Best Make-Up and Hair
Best Sound
Nominated for
Best Film
Best Actress – Cate Blanchett
Best Supporting Actress – Rooney Mara
Best Director – Todd Haynes
Best Adapted Screenplay
Best Cinematography
Best Costume Design
Best make-up and hair
Best production design 
Nominated for
Best Film
Best Supporting Actor – Mark Rylance
Best Director – Steven Spielberg
Best Original Screenplay
Best Cinematography
Best Editing
Best Music
Best Production Design
Best Sound
Nominated For
Best Film
Best Supporting Actor – Mark Ruffalo
Best Original Screenplay
Nominated For
Best Original Screenplay
Best Animated Film
Nominated For
Best Music
Best Production Design
Best Sound
Best Visual Effects
Find out more about upcoming films here >>