Associate Artists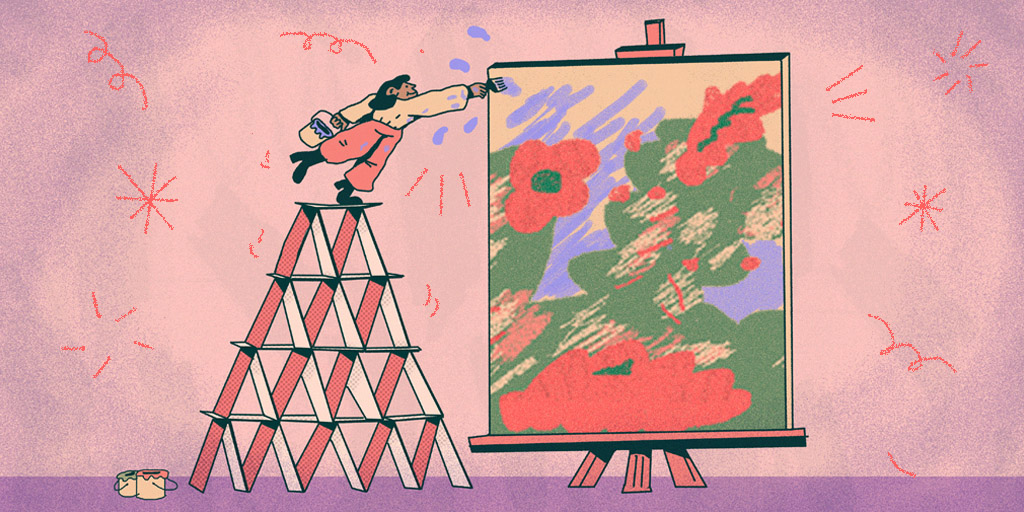 Every year we choose up to six artists from across a variety of disciplines to join our Associate Artists scheme.
We work with our associate artists to develop a bespoke package of support. This could include training, mentoring, access to rehearsal space, advice sessions, and opportunities to perform or share their work with our audiences.
Our 2021 Associate Artists
So far we have introduced one Associate Artist this year.
CINE SISTERS SW | ASSOCIATE ARTIST
Cine Sister South West are a network of womxn involved in making film, video and moving image works in SW UK (Devon and Cornwall). Through ACE funding they are developing a network in partnership with established cultural organisations that provides inspiration, supports our members to create projects on a range of platforms, and offers small funded opportunities for womxn film makers in our region.
'Cine Sisters SW are very excited by our partnership with Exeter Phoenix! Access to the physical spaces, especially the cinema, plus access to the expertise and support of the staff mean we can genuinely offer an ambitious programme and really reach out to womxn across the region working in film. Thank you Exeter Phoenix!'
Our 2020 Associate Artists
This year we welcomed three threatre makers to the scheme, including our first Artist In Residence.
'We're incredibly excited to welcome a new cohort of Associate Artists at Exeter Phoenix this year, including the addition of a new Artist in Residence scheme. We will be trialling this with Lucy over the next three years, so they can forge new links with key practitioners in our creative community and develop their creative practice in depth.

This longer term residency is also designed to aid Lucy in their development and growth of Documental Theatre Company, through providing peer support, mentoring and stability, whilst also providing plenty opportunity to workshop news ideas and showcase this to our audience members.'

Naomi Turner, Live Programme Coordinator
Lucy Bell | Artist In Residence
Lucy Bell is a Devon-based playwright and theatre maker. She is interested in using humour to dramatise the struggles of life's caretakers, from parents in recovery (SCORE) and teenage dads (PULLING OUT) to special needs families (LAMINATED).
She co-founded Documental Theatre in 2014 and Lucy/Documental Theatre have won the Ronald Duncan Playwriting Award and Toast of Plymouth Fringe Award, touring work to prisons and universities as well as Battersea Arts Centre and the Southbank Centre.
Lucy is an alumna of Soho Theatre Writers Lab, an attached writer at Bristol Old Vic through the 2018/19 Open Session and has written and/or directed for Theatre West, Villages in Action, Part Exchange Co and Theatre Royal Plymouth. Documental Theatre will be supported by the Northcott Futures Producer Programme in 2020.
Kay Crook | Associate Artist
Dance artist, Kay Crook, formed Chhaya Collective in 2013 as a platform for cross-cultural performance projects between South West England and Southern India. Chhaya creates and tours work in the UK and internationally, previously collaborating with artists in Germany, Portugal, North Cyprus and India. Chhaya's biggest cross-continent collaborative project allowed thirty dance artists in Devon and Bangalore to create, teach and perform together through live streaming technology, in partnership with Shoonya (India) and Exeter Phoenix (UK).
Chhaya Collective's Chhaya Youth Dance Company was established in 2015 and supported by Dance in Devon and Exeter Phoenix. Chhaya Youth is a contemporary dance company for young dancers aged 13-21 years, with weekly training sessions at Exeter Phoenix, professional development opportunities, workshops and performances.
Charice Bhardwaj | Associate Artist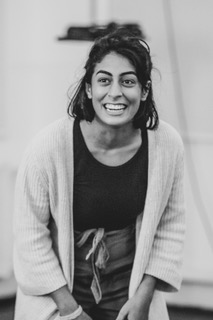 Charice Bhardwaj is an emerging theatre maker, performer and poet based in Exeter. She graduated from the University of Exeter in Drama in 2019, where she discovered an appetite for smashing the daily with the anarchic, and devising work which is playfully political. Charice recently began her MA in Theatre Practice there and she is doing practice-led, interdisciplinary research into spirituality, South Asian performance traditions, physical theatre and comedy.
Charice has had the pleasure of collaborating with Quirk Theatre, Dreadnought South West, community arts group Cafe Theatre Company, and spoken-word platform Spork! which she regularly hosts.
Charice is committed to nurturing the arts in the South West, and she hopes to continue supporting under-represented communities there. She is thrilled to be supported by the Exeter Phoenix as Associate Artist and she looks forward to connecting with more artists in the city.
OUR CORE ASSOCIATE ARTISTS
After being Associate Artists for a year, associates join our cohort of Core Associate Artists.
As their practice develops we maintain strong relationships with our associates, continuing to provide ongoing support, advice and opportunities to promote and further their artistic output.