An Interview with Anthony Clark: Playwright of SHE
Published February 15, 2023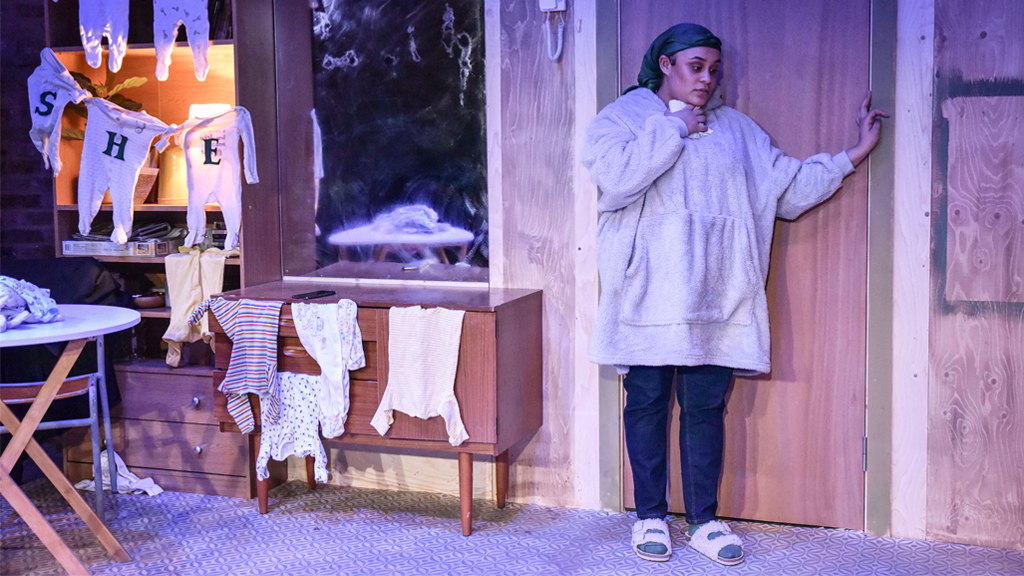 Accord Theatre presents: SHE
Coming to Exeter Phoenix on the 28th February, Theatre Accord presents SHE. This enthralling new production is comprised of seven short plays, with two versatile actors who take on over fourteen characters.
We asked playwright of SHE and founder of Accord Theatre Anthony Clark to give us an insight into the creation of the play and themes explored within it ahead of its arrival to Exeter:
What are the themes in SHE? 
There are seven plays that make up SHE, which are loosely inspired by The Seven Ages Of Man speech from Shakespeare's As You Like It. From childhood to old age each narrative is told differently, and cover everything from looking after a child, to first love, to political awakening, and growing old. There are many other themes that SHE explores, and some intriguing twists too, which I will leave for you to discover!  
As you've mentioned, the performance guides us through the different stages of life, but the characters are all young adults. Why did you pick this approach and what perspective do you think it brings to the play?
I thought it would be interesting to explore the perspective of this age group, reflecting on their past, present and their future. It's difficult to pinpoint an age that defines the trajectory of a person's life, but I think for most people it's probably their twenties.  
The characters in the play experience a lot, what message do you think encompasses these learning curves in the play?   
If there's a message that emerges from watching all the plays, it's to celebrate the tireless determination of the human spirit, despite everything that life throws at you.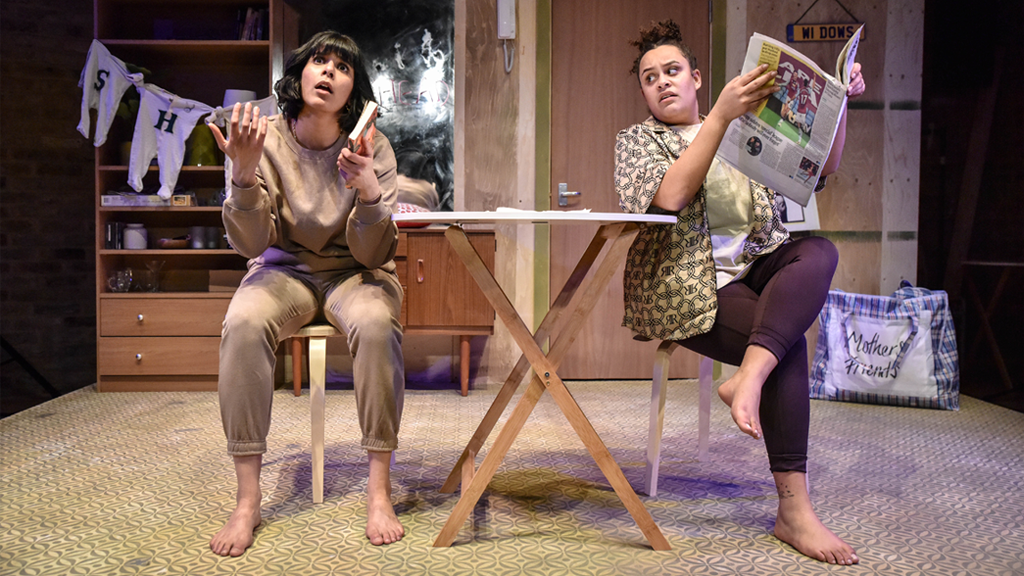 ★★★★ –
'She is a tableau of growth, of the knowledge that comes with age, and a fascinating analysis of the human condition.'
THE GUARDIAN
And what do you want the audience to leave feeling? 
I hope that the audience relates in some way to the situations and themes presented in each play. Would they make the same choices the characters make? How would they have dealt with it differently? I hope the plays make people see the themes from different perspectives, and perhaps reflect upon the experiences they've had during their lives.   
 With so much theatre experienced online these days, I'd like people to have felt the intimate experience of being an audience member in a live show. I hope they felt a connection with the two actors, and the range of characters they play throughout the seven performances. 
How did SHE come about?
Alongside my directing career, running three theatres, and freelancing extensively I have always written. When I left Hampstead Theatre in 2010, I was invited to teach at E15, and then at Drama Centre at Central Saint Martins.  Whilst at Drama Centre running the MA Directing Course and MA Dramatic Writing Course, I was challenged to write a play for two talented directing students who wanted something to act as well as direct. In the end there was never the time or space to produce SHE at CSM. I thought nothing more about play until I showed a draft to Jatinder Verma (then Artistic Director at Tara Arts), who suggested that it would be interesting to see the play performed by actors who wouldn't necessarily be offered the opportunity to play so many different parts in one play. It was then decided that perhaps it could tour with support from my company Theatre Accord, as PARADISE OF THE ASSASSINS had done in 2016. A tour was booked supported by the Arts Council, but then postponed, twice, because of Covid. After more redrafting, and a decision to offer the play to two young emerging directors, plus a wonderful couple of versatile actors, it's now happening.
What's next for Theatre Accord? 
We are a small theatre company relying on co-producers to develop and tour our work, however there are a number of projects we have in development at the moment. Top of the list is THE COUNTESS AND THE REVOLUTIONARY, a new play that tells the extraordinary story of Madame du Barry, Louis XV's last mistress. This play is going to be directed by the talented emerging director Dewi Johnson. And then there's a play called NO CASE, a thriller set in Singapore that explores the parameters of friendship and the ethics of the free market, which I'll be directing.