A New Performance-Makers Support Network Launches In Exeter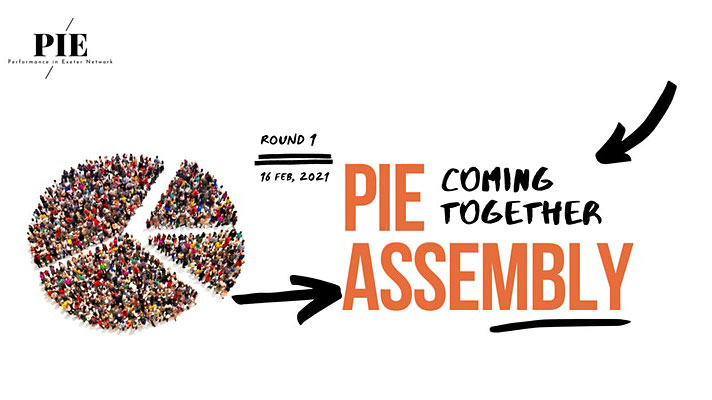 Here's some exciting news for the performance-makers of Exeter. MakeTank have launched a series of monthly PIE assemblies, designed to support performance makers in Devon.
PIE (Performance In Exeter) is a new, member-led network for the performing and live arts community in Exeter and Devon, led by MakeTank. It is free to join PIE and attend the Assemblies. Rooted in diversity, inclusion and equality PIE's intention is to function as a community of practice.
PIE will host monthly assemblies to encourage connections, interactions, and peer-led support for performance makers of diverse backgrounds and disciplines who are based in Exeter and Devon.
The first Assembly will be held online on 16 Feb, and will focus on the theme of 'coming together'. This is an invitation to participate, collaborate and join forces to boost our collective sense of purpose, capabilities and wellbeing.
While MakeTank intend to tackle the difficult issues we are all currently facing, we also intend to bring play and joy into this process. The first Assembly will be facilitated by Riversmeet producer Maureen Casey (Exmouth), cultivated by storyteller Sandhya Dave (Exeter), and curated with small sharings from local artists (to be announced shortly).