Win free tickets to a time-travelling cabaret show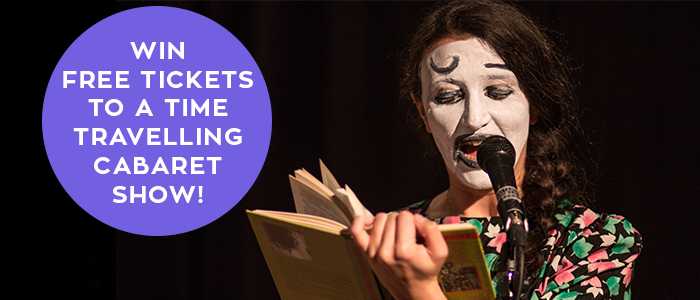 Win free tickets to a time-travelling cabaret show
Miriam Sherwood and her grandfather make for an unlikely double-act in Rendezvous In Bratislava. He's got the stories and she loves telling them, but there's a problem. They've never met, and he's been dead for 37 years.
Rendezvous In Bratislava brings together original cabaret material written by Miriam's Grandfather, Laco Kalina, and Miriam's contemporary flair for storytelling. The unlikely duo formed when Miriam discovered his cabaret scripts that had lain forgotten for years and with it a wealth of family and political history.
Expect to be immersed in a traditional cabaret experience, with original recordings and photographs exploring Laco's life; his struggle against fascism and under the communist regime and his eventual imprisonment, as well as his love of performance, laughter and music.
Find out more about the show here >>
Enter The Competition
[contact-form-7 id="19417″ title="Hartlepool Monkey"]
You can read our privacy policy here>>
We'll be in touch with the winner via email on Wed 31 Oct.
Don't want to miss out? Book now >>
Good luck!