Spark Something Good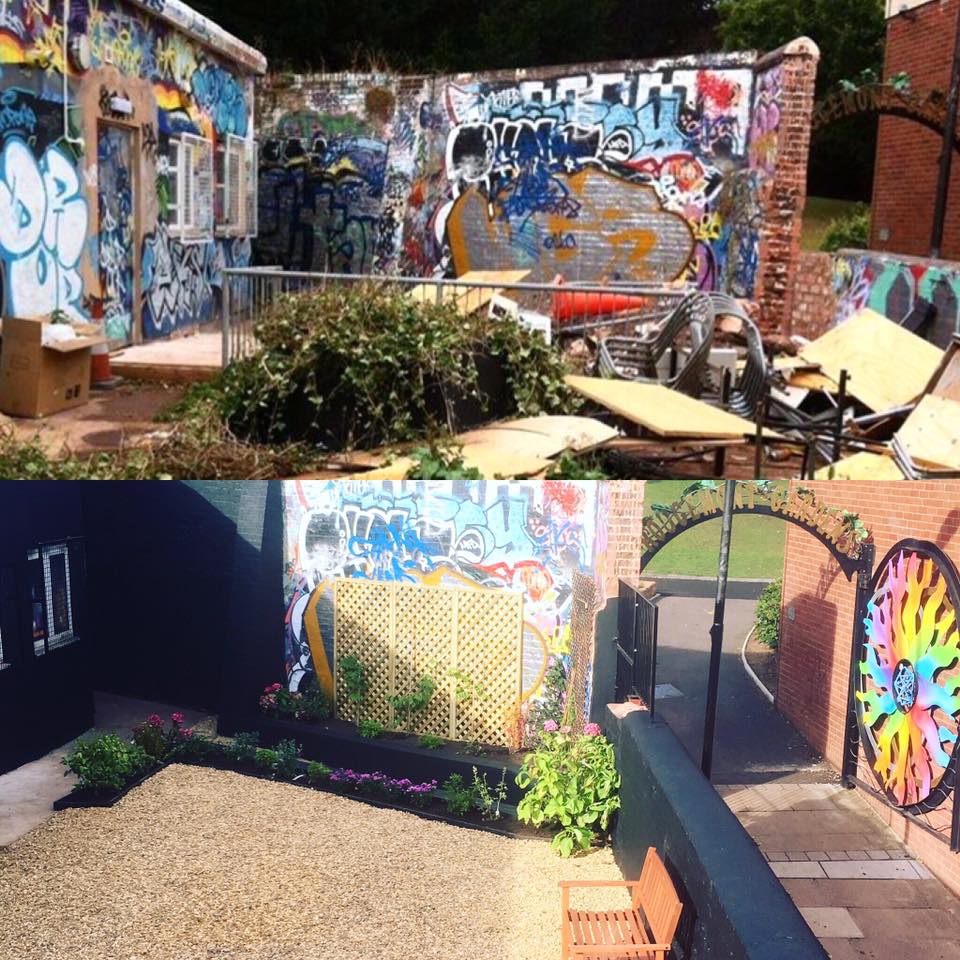 Our graffiti garden has been transformed with the help of Marks and Spencers' Spark Something Good project.
A team of green-fingered volunteers spent the day clearing out the messy, disused space and converted it into a beautiful, safe, green area for inspiring arts activities.
Nine M&S stores from Plymouth to Exeter took part in Spark Something Good, which saw more than 300 volunteers give up over 2,653 hours for free, in order to make a positive difference.
Spark Something Good is part of a national M&S initiative that will see 24 projects at the heart of local communities take place across 24 cities in the UK and Ireland over the course of 24 months. The campaign aims to inspire and motivate M&S employees and customers to grab a shovel, pick up a paintbrush and take action for social good – donating time to their local communities to improve lives.
Have a flick through the gallery below, or pop in and see the new garden for yourself!
[nggallery id=39]