Mary the Pigeon – What is a Relaxed Performance?
Published December 15, 2022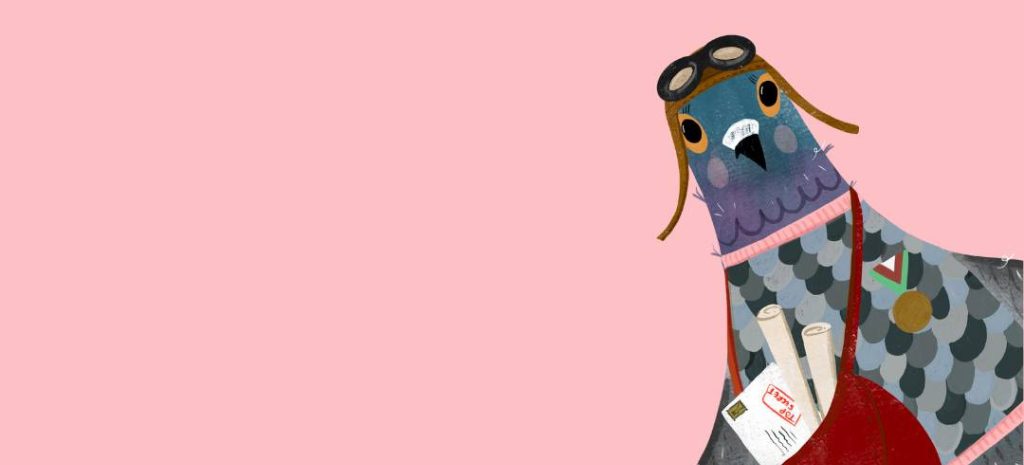 Every year, we are proud to provide a relaxed performance for our annual co-production with Quirk Theatre. This year's relaxed performance for 'Mary, The Pigeon That Never Gave Up' will take place on Sunday 18th Dec (4.30pm).  Tap here for tickets >>>>
We've put together a video where Producer Naomi explains a bit more about the relaxed performances - you can see the video here >>
What is a relaxed performance, and who is it for?
A relaxed performance is a show that's been slightly adapted to suit people that need a more relaxed environment when going to the theatre. People with learning difficulties, autism, or sensory communication disorders might benefit from attending this performance, as we've tried to reduce anything that might be a potential trigger. We'd also like to make it clear that this event is not exclusive to people mentioned previously; if you feel like you would benefit from coming to the relaxed performance, we'd love to have you. 
What does a relaxed performance include?
It includes adjustments like quieter music or reducing loud or surprising sound effects. We turn the house lights down but don't turn them off, and there's no expectation for people to sit quietly in their seats for the whole duration; if it helps you, we encourage you to get involved in the story! This is why it's our favourite performance of the year. 
Why Simon loves the relaxed performance
"The relaxed performance is always a high point in our run at Exeter Phoenix. We are delighted that the audience continues to grow year on year. We always pop out before the show starts and introduce ourselves, and then we all go backstage with the feeling that we are going to have a wonderful time. Personally, the knowledge that I am performing for people who otherwise might not come to see a show and who I have just said hello to, feels pretty special. I know that every performance is 'for the audience', but the relaxed performance feels especially so. This one is for you, let's have a party!"
Our Box Office team will send out a visual story PDF before the relaxed performance to all ticket holders. These will also be available at the Box Office on request for any performance. On the day itself, before the relaxed performance show starts, the performers will come out to say hello. They'll introduce themselves and make sure you know that everyone can feel free to go in and out of the auditorium, make noise or move around, and do whatever it is you need to do to relax. They'll also let you know where the chill-out room is, if you need to relax for a bit. Then they'll leave the stage and come back out in a few minutes to start the show in a whole variety of very ridiculous costumes. We hope everyone enjoys themselves!
If you have any questions or worries about barriers to accessing the show, please don't hesitate to get in touch with Lucy, our Box Office Manager at lucy.caine@exeterphoenix.org.uk or pop in to see us.