Exhibition News: Huhtamaki Wab
Exhibition tour & performance video, affordable limited-edition print and exhibition extension news
---
We are looking forward to reopening our galleries as soon as we are allowed to, which is currently 17 May. In the meantime, we are very pleased to announce the extension of Huhtamaki Wab's extraordinary solo exhibition "Why do you follow my son around?' 'Because I like mites' - Edible and Non-Edible Persons of Waba and Pompakleen". If you missed out on visiting the show when our galleries were last open, you will have another chance to visit when we reopen. You can find out more about the exhibition here >> 
To whet your appetite for better times to come, we are releasing a new video in which artist Huhtamaki Wab activates his sculptural installation 'To see waba in all creations' (2020), performing alongside a video tour of the exhibition in Exeter Phoenix's gallery. You can watch the video below.
To accompany this, we are also pleased to offer a new, affordable, limited edition Giclée print of Huhtamaki Wab's extraordinary painting 'We are all coral. All lichen. Waba here on earth. Don't wear trousers to keep your knees separate. Pompakleen. Word up' (2020), printed on environmentally friendly bamboo fibre paper.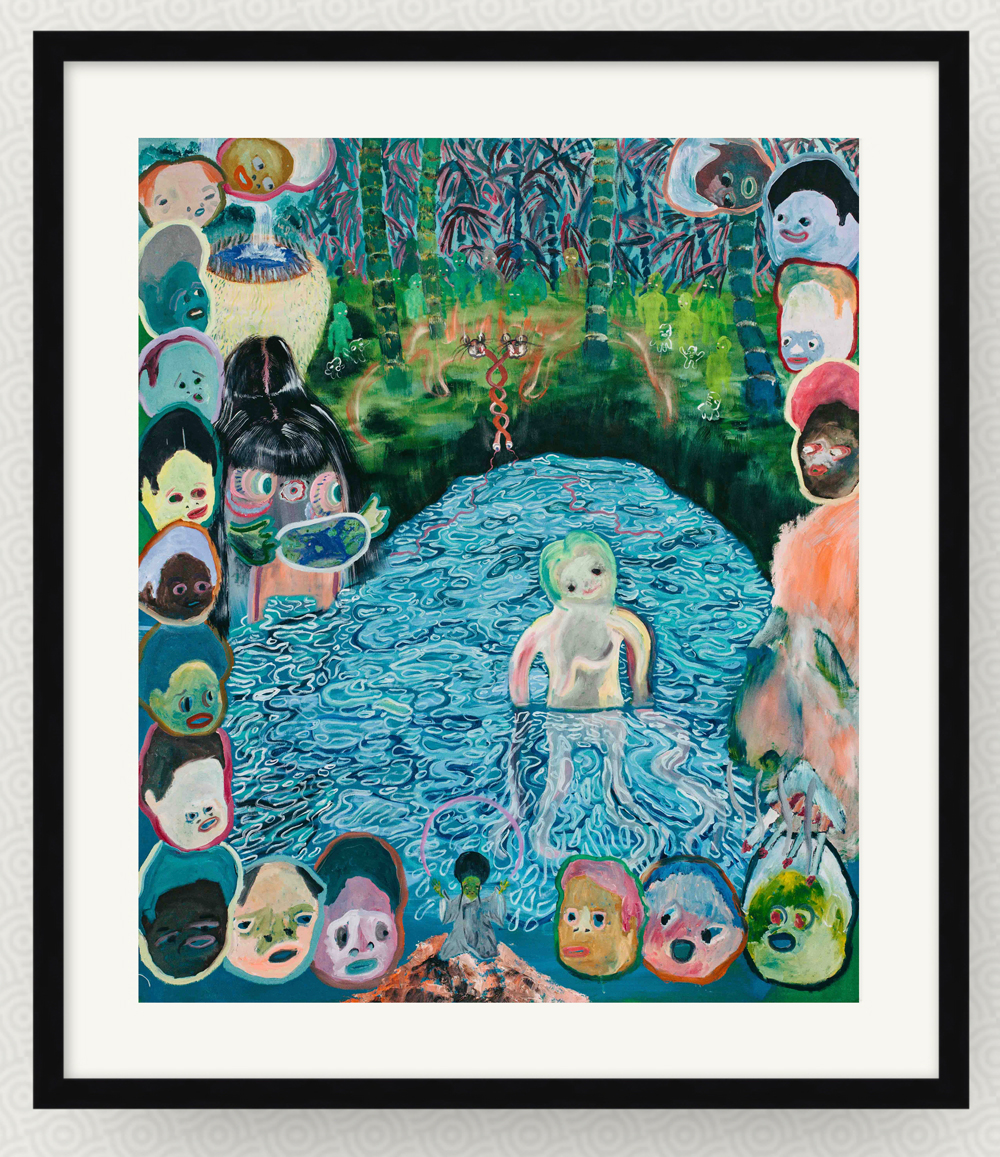 This Giclée print is made with archival quality 290gsm Hahnemühle Bamboo fibre paper and pigment inks. The image size is 238 × 285mm with overall paper size of 288x335mm.
It is available (unframed) in a limited edition of 100 copies at a cost of £30 (plus postage) with all profits shared between Exeter Phoenix and the artist.
You can purchase your print straight away using the Paypal button below, or in person from Exeter Phoenix box office from 12 April 2021.
UK shipping only. Sadly, we are currently unable to ship to the EU due to the inability to predict or take responsibility for import duties applicable in various EU states, since being torn out of the customs union. Our hearts are broken, we are ashamed, and we are full of rage at this unnecessary and self-destructive state of affairs.
We look forward to sharing more re-opening plans over the coming weeks and welcoming you back to Exeter Phoenix in the not-too-distant future.
---
Published Tue 9 Mar 2021