Get set for a thrilling halloween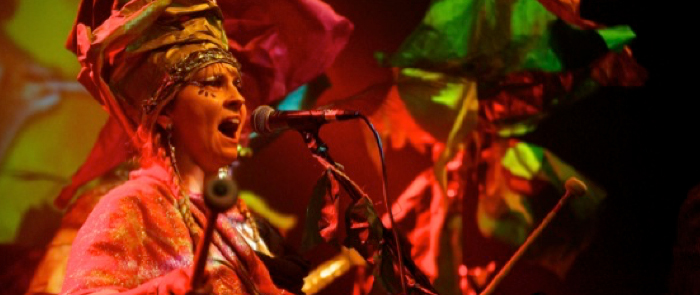 Get set for a thrilling halloween
Party goers and film lovers and budding animators – get set for a thrilling halloween at Exeter Phoenix! Celebrate all the things that go bump in the night with film, music and more!
Festivities begin on Fri 27 Oct with Lemonfest's Halloween Take Over featuring hip hop legends DJ Format and Abdominal. For this B-Movie inspired multi-room event, the Brighton based DJ will be joined by UK hip hop rising stars, Too Many Ts, local scene makers Old Man Corner, and more.
Mexican Night of the Dead Ball returns on Sat 28 Oct for Rambunctious Social Club's 8th annual sugar skull spectacular. In a dizzying spectacle celebrating Dia de Los Muertos some of the region's finest DJs and live bands will incite dance floor mayhem while Mexican magic takes over the bottom floor of Exeter Phoenix. This year's event will feature Afro-Latin rhythms from King Lagoon's Flying Swordfish Band and dance floor fillers from DJs Hodguez, Senor Griff and Ru. One the year's most anticipated events, The Mexican Night of the Dead Ball is a special chance to dress up and celebrate the dead in a creatively curious mix of lavish set design, immersive, interactive experience and dynamic performance.
Film fans – take advantage of our 3 films for £18 offer and join us for a trio of horror classics in Studio 74.
On Halloween night, Clive Barker's classic film Hellraiser returns to the big screen for a 30th anniversary screening. Considered one of the most significant horrors of all time, it launched what has proven to be one of the genre's most enduring franchises, creating an instant horror icon in the figure of Pinhead. Returning to the Exeter Phoenix cinema in time for Halloween, this hair-raiser is will set the scene for a night of thrills and chills. The cinematic thrills continue in Studio 74 with two offerings from the BFI Thrill Season – Joel & Ethan Coen's thrilling debut feature Blood Simple and Dutch filmmaker George Sluizer's supremely disturbing psychological thriller The Vanishing.
For younger halloween thrill-seekers, check out our animation workshop creating shapeshifting spooks. This half day creative workshop focuses on the fun hand-drawn animation technique of metamorphosis, transforming one object or character into another.