Free comedy tickets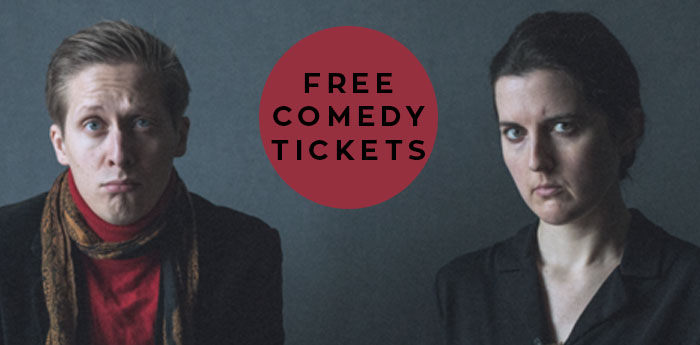 Do you like mysteries? Do you know what goes bump in the night? Are you the sort of person who says: 'I wonder what that was?'. Then this is the show for you! We're giving away a pair of free tickets to Great British Mysteries? on Mon 9 Jul.
Enter The Competition
Fill in the form below for your chance to win:
[contact-form-7 id="19417″ title="Hartlepool Monkey"]
You can read our privacy policy here>>
The winner will be contacted by email by Mon 25 Jun.
About The Show
Great British Mysteries?
Join Olive Bacon (Supernaturalist) and Dr. Teddy Tyrell (Scorpio), in this curious adventure into the unknown. A live mockumentary investigating monsters, myths and Noel Edmonds. Prepare to be mildly unnerved.
Great British Mysteries? enjoyed a sold out run at the Pleasance in Edinburgh '17 and was named one of Time Out's top comedy tips of the Fringe. It is the debut show by Will Close and Rose Robinson, directed by Joseph Hancock.