This event has passed.
Yvette
Thu 01 Jan 1970 - Sun 13 Aug 8000
Category
Book Now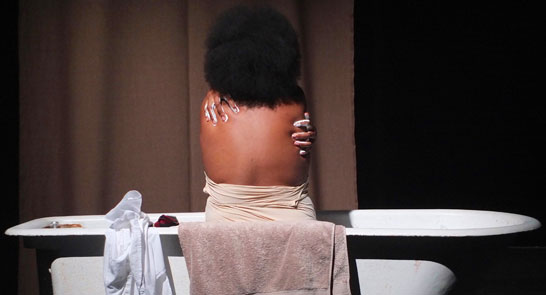 Yvette
*Subject to a £1 ticketing system charge. We don't charge this to make a profit. Find out more >>
China Plate presents
Yvette
By Urielle Klein-Mekongo
The production was commissioned by Bernie Grant Arts Centre in Association with Hull 2017.
'I see the way that butters-fat-lipped-troll-Patrice looks at him, now she's the kinda lighty that finks she's too nice.'
Evie is thirteen and lives in Neasden with her Mum. She wants to tell us about something… her crush on Lewis, trying to be a woman, friends, virginity, garage remixes, hello kitty underwear… an 'Uncle' lurking in the corner of her story.
She wants to make us laugh, she's pretty good at it. She wants to tell us something, but she daren't let it out.
Based on a true story, Yvette is a one-woman show with original music about a stolen childhood and growing up with a secret.
There will be a collection for Rape Crisis UK after the performance.
Yvette was first developed at East 15's Debut Festival, a pioneering and unique event dedicated to the staging of new plays written and directed as well as performed by graduating students on the acclaimed 'CT course' (BA in Acting and Contemporary Theatre) developed and led by Uri Roodner.
'A winning and poignant work. It's sad and defiant, laced with humour and music.' ????
THE STAGE
Winner, Young Harts Writing Fest Audience Favourite 2017, Kings Head Theatre Stella Wilkie Award 2017, The East15 Pulse Award 2017.
VENUE: EXETER PHOENIX