This event has passed.
These Reigning Days
Category
Other Information
Standing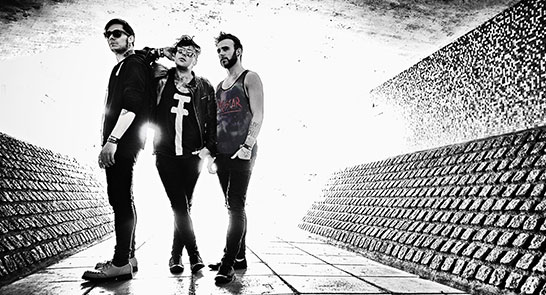 These Reigning Days
*Please note that there is a £1.25 booking fee per transaction
These Reigning Days
The Official Album Launch Party
In the last few months, this incredible live band has supported Bon Jovi in the San Siro stadium in Milan, played the main stage at The Polish Woodstock in front of several hundred thousand and attracted global interest from fans and the music industry.
These Reigning Days' music is often described as anthemic, epic stadium rock. It fuses layers of strong but understated guitar lines with a twisting, indie-pop synth sound that quietly drives the compositions. Drawing on a great range of influences their songs, penned by Dan Steer, are memorable, danceable and instantly accessible whilst still retaining much depth for those who want to glean more. Dan's stunning unique and powerful vocals and soaring guitar are underpinned with a pulsing rhythm section from drum phenomenon Joe Sansome and formidable bassist Jonny Finnis.
'…an incredible band. I'm a massive, massive fan .' BBC INTRODUCING
'Supple, layered rock with a taste for the epic. Pulsating electro shadings subtly counter the dazed guitar and transcendent lyric' THE DAILY MIRROR
'Absolutely love it. This is a Janice Loves.' BBC RADIO 2
'They have real scope and majesty about the music. They sound as though they are made for festivals an arenas.' MUSIC NEWS