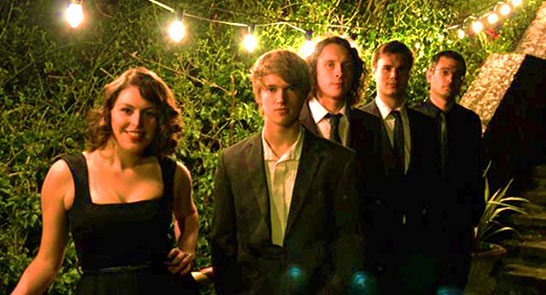 The Pookas ft. The Phoenix Choir
A Night of Soul
The Pookas are kicking up a storm in Exeter Castle – playing all your favourite soul classics.
Featuring Exeter's upcoming soul and gospel choir: The Phoenix Choir, a fast-paced, up-beat choir singing original arrangements of songs from old-school gospel, to classic soul and mowtown tunes for you to dance away.
The night will feature a set from The Phoenix Choir themselves, followed by solo singers from the choir supported by The Pookas. Then we dance on into the night to all your favourite classic soul tunes with The Pookas!
www.thepookas.co.uk / www.exetercastle.co.uk / www.exeterphoenixchoir.com
VENUE: EXETER CASTLE