This event has passed.
The Magic Numbers
Category
Other Information
Standing
Book Now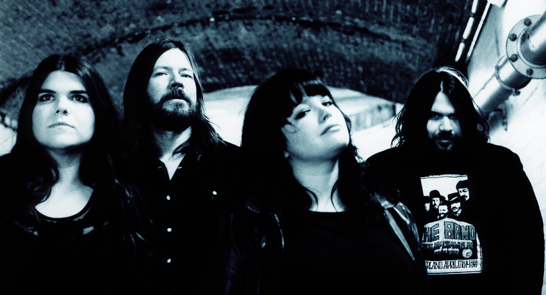 The Magic Numbers

The Magic Numbers: Acoustic Tour 2013
One of the UK's best-loved bands, The Magic Numbers, are heading out on the road this autumn.
On their first ever acoustic tour they will cover new ground by visiting a series of smaller towns. The band will play in the intimate surroundings of some the most beautiful theatres, churches and live music venues across the UK and Ireland.
Alongside all the old favourites, the band will be premiering new material from their forthcoming fourth album and connecting with the audience through question-and-answer sessions. Breaking away from the usual venues and big cities allows the band to reach out to a new audience.
The as-yet-untitled follow up to their third album, 2010's The Runaway, is to be expected early next year.
"We've always thought that you should approach every new release as if it's the first thing you've ever done. It's an intense period for us, making a record – we tend to shut ourselves off from the world. I'm really excited about the new album, it's some of the best songs I've written so I'm anxious for people to hear it, especially for those who may have never had the chance to see us live before."
ROMEO
Prepare to fall in love with The Magic Numbers all over again and if you haven't yet had the pleasure, take a chance!

Support from Goldheart Assembly
'This London six-piece's life-affirming melodies will remind you why you fell in love with pop.'
THE GUARDIAN
'The way that Goldheart Assembly write a chorus that wouldn't sound out of place at midnight on the Pyramid Stage suggests this is a band with the whole world ahead of them.'
NME
'Such is the inherent sweetness of Goldheart Assembly's debut that the listener can't fail to be touched by its charms.'
BBC
Goldheart Assembly's James Dale & John Herbert have been announced as main support on the Magic Numbers forthcoming acoustic tour. The pair will acoustically perform tracks from their second album, Long Distance Song Effects, which is released through New Music Club on Monday July 1st 2013.
The acoustic dates follow the band's own U.K. headline shows in July
The start of 2011 saw them play a sold out show at London's Scala in April, complete their first U.S tour, including a slot at that year's SxSW Festival and make a high-profile appearance on the Last Call with Carson Daly TV show. Most recently, at the end of 2012, they completed a low-key residency at London's Sebright Arms and a European tour with Band of Horses.

VENUE: EXETER PHOENIX AUDITORIUM
WEBSITE: MYSPACE.COM/MAGICNUMBERS