The Hinterland
Riot Of The Freelance Mind
Category
Book Now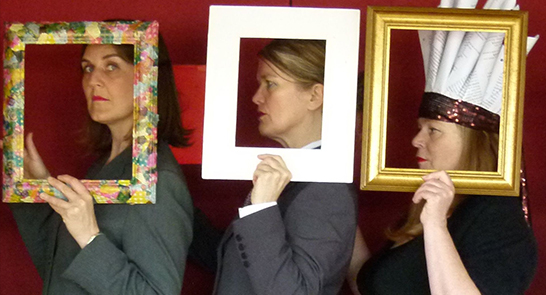 The Hinterland
*Subject to a £1.50 ticketing system charge. We don't charge this to make a profit. Find out more >>
---
Riot Of The Freelance Mind Does…
The Hinterland
---
Take advantage of our new early bird special! The first 10 tickets to this and other shows are just £5. The discount will be applied automatically at the last checkout screen, or call our box office on 01392 667080 to check availability.
---
TICKET OFFER – SAVE £6
Explore more of our theatre and performance programme, and enjoy money off your tickets! Save £6 when you book for three shows from our performance programme.
Book any three theatre or dance shows and your £6 discount will be applied automatically.
---
Riot of the Freelance Mind does The Hinterland is a tragi-comic exploration of living and juggling creative lives alongside everyday 'real life' pressures.
We explore what it means to be a performer/actor/creative/writer in today's world. How do we live? How do we survive between jobs? We look at the tensions of auditioning, interviews, workshops and also at competitiveness, age, self-esteem and how we find our 'voice'.
In a series of overlapping and interlinking monologues we deconstruct our pasts, present and future to define or re-define who we are. All this is sprinkled with an eclectic mix of dialogue, poetry, music, projections and voice over, combined with a bit of the quirky, the honest and the irreverent.
---
Audience Feedback
'Compelling and moving'
'Really honest and funny, a cracking group of women!'
'Really enjoyed it! Funny, heart-breaking honesty, gorgeous to hear women's stories of an idolised industry – captured the struggles versus the sheer joy perfectly'
'Absolutely loved your performances – the personal stories really connected and the funny ones really landed!'
'So much rang true.'
'Belly laughs with real poignancy'
---
Venue: The Workshop, Exeter Phoenix