The Day Will Come
Scandifilm (BSL Accessible)
Thu 01 Jan 1970 - Thu 01 Jan 1970
Category
Book Now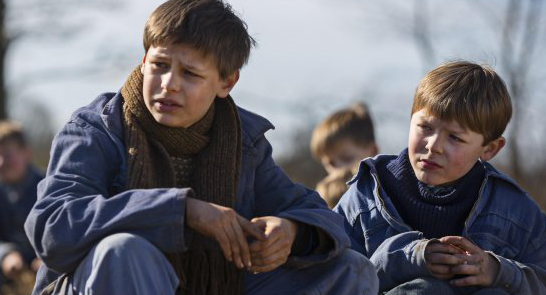 The Day Will Come
*A note on transaction fees
A small £1.50 fee is added to each transaction. This covers the cost of getting your tickets booked, that's everything from the booking software to card charges. We don't charge this to make a profit.
The Day Will Come (Der Kommer En Dag)
Showing Times:
Wed 15 Feb | 6.30pm
Thu 23 Feb | 6pm
Director: Jesper Westerlin Nielsen
Starring: Sofie Gråbøl, Lars Mikkelsen, Lars Ranthe
Denmark, 110 mins, 2016, subtitled
From by the creator of The Killing, The Day Will Come is a chilling portrayal of a dark piece of Danish history, starring Sofie Gråbøl.
The year is 1967, and a blooming youth culture is on the rise. In a working-class neighborhood of Copenhagen, two inseparable brothers, Elmer and Erik, are removed from their ill mother and put in the Gudbjerg Home for Boys, a place frozen in time. Here, Headmaster Heck practices his own brand of philosophy and regulation. Unruly boys are transformed into obedient citizens at any cost.
From their very first day, the boys understand that their freedom is lost and a daily struggle for survival has begun. The boys try to live under the radar, but Elmer's vivid astronaut dreams and clubfoot constantly gets him in trouble. The brothers realise they are on their own and a simmering revolt slowly forms. Armed only with a vivid imagination and a fickle hope the boys engage in the frightening battle against Headmaster Heck and his lethal tyranny.
Venue: Studio 74, Exeter Phoenix