The Count of Monte Cristo (Island of True Stories)
Category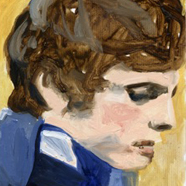 The Count of Monte Cristo (Island of True Stories)
This exhibition employs Alexandre Dumas' classic adventure novel and its many screen based interpretations, to bring together the work of five artists; Annabel Dover, Cathy Lomax, Hayley Lock, Alex Pearl and Mimei Thompson.
Working in a range of disciplines and media, each plot their own responses to the overarching themes of betrayal, disguise, revenge and patience, mapping out a story of imagined objects, characters, conversations and relics.
This treasure-laden exhibition examines the playful space between reality and illusion, and charts voyages from the sublime to the ridiculous.
A publication will accompany the exhibition, which includes previously unpublished chapters from Dumas' original manuscript, recently discovered in the library archive of Wilmore House and translated by Paul Becker.
"It's as if someone gave the novel a good shake and all the best bits fell out." Read Gabrielle Hoad's review of the show here: www.a-n.co.uk