Tcha Limberger's Budapest Gypsy Orchestra
Category
Book Now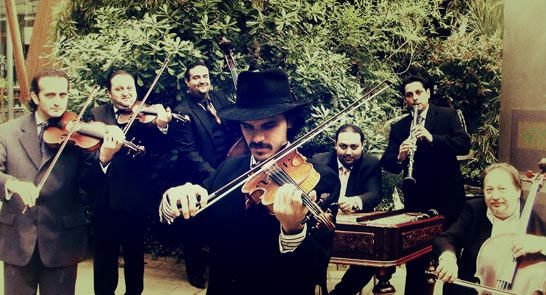 Tcha Limberger's Budapest Gypsy Orchestra
With his beautiful voice and violin playing, Tcha Limberger is recognised as one of the most prominent and important figures in the music of the Carpathian Basin. His orchestra, in true Hungarian gypsy band style, bursts with a passion and technical virtuosity that is astounding.
Tcha Limberger and his incredible six-piece band perform Csardas, verbunk and laments from the Budapest Magyar Nota Gypsy orchestra tradition of the 19th and early 20th centuries.
Includes a pre-concert talk.
'As intoxicating as a vintage dessert wine'
SONGLINES
 'Tcha Limberger seems to be made entirely out of music'
THE OBSERVER
'music straight from the soul'
LONDON EVENING STANDARD
'full of energy and pathos'
SONGLINES