System Crasher (15)
Events Temporarily Postponed
Thu 01 Jan 1970 - Thu 01 Jan 1970
Category
Book Now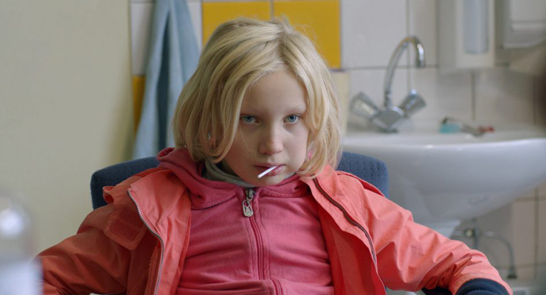 System Crasher (15)
*Subject to a £1.50 ticketing system charge. We don't charge this to make a profit. Find out more >>
---
EVENTS TEMPORARILY POSTPONED
In response to the developing coronavirus situation in the UK, Exeter Phoenix is currently closed to the public. This is a temporary measure and we reviewing this on a month-by-month basis. No events will be taking place during April – the vast majority of events will be rescheduled for later in the year. Please note that the team are working through rescheduling a very high volume of events, but please rest assured we will be in touch with all ticket holders in due course. Please bear with us during this time.
Unprecedented closures like this with no confirmed government support will be hugely damaging for charities like Exeter Phoenix and many other sectors. If you are in a position to consider making a donation HERE, we would be extremely grateful.
---
System Crasher (15)
Dir. Nora Fingshcheidt
2019 | 118 mins | German
Language: German with English subtitles
---
SHOWING TIMES:
Fri 3 Apr: 8.20pm

Sat 4 Apr: 5.20pm

Sun 5 Apr: 1pm
---
TICKET PRICES:
£8* – Standard
£5* – Student / Under 25
£5* – Screenings Before 5pm (Excluding Sunday screenings)
£21* – 3 film tickets for £21
---
Controversial from the moment it premiered in Competition at this year's Berlin Film Festival, documentarian Nora Fingshcheidt's award winning feature System Crasher lays bare the vulnerability of childhood in this tale of a foster child pushing Germany's child and welfare system to its limits.
9-year-old Benni is small, but dangerous. Wherever Benni ends up, she is immediately expelled due to her uncontrollable aggression. Too young to be held in treatment programmes and too violent to stay in group homes, she is a 'system crasher'. But Benni has one single goal: to be back at home with her mommy, Bianca. Yet Bianca has her own troubles with no other option but to leave Benni in the care of social services. All is not lost, however, and a seed of hope appears when a caring child care worker hires Micha, an anger management specialist, as Benni's school escort.
Helena Zengel is deeply impressive in her performance as Benni, commanding the attention of the viewer every second of the way and Fingscheidt humane treatment – who carried out considerable research – demonstrates that it may not be the child who is too difficult to handle, but rather the system that is ill-equipped to deal with cases too far outside their tightly defined norms.
---
'A tender and visceral film that leaves knots in your chest'
LITTLE WHITE LIES
'Guaranteed to capture your heart and rip it to shreds'
FLIP SCREEN
---
F-RATING
Triple F-Rated:
Directed by a woman, written by a woman and starring a significant woman.
F-Rating is a new rating for films directed by women, written by women and/or with significant female characters on screen, in their own right. Find out more here >>
---
---
VENUE: EXETER PHOENIX, STUDIO 74