Starting Conversations: Young Adult Loneliness
Bloom 2020
Category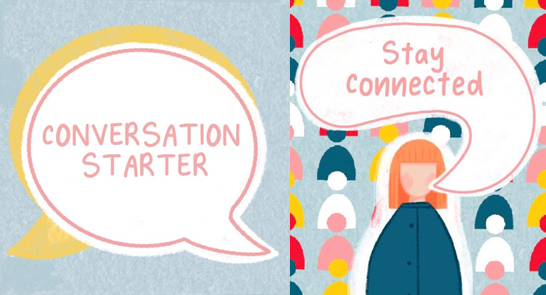 Starting Conversations: Young Adult Loneliness
---
PART OF BLOOM 2020
Welcome to Bloom 2020 – an online, virtual festival to mark Mental Health Awareness week. Join Exeter Phoenix for a collection of at-home-activity. Everyone's response to lockdown will be personal and unique, so we hope we have collected a range of ways for you to connect with the community, however you might be feeling.
Find the full festival programme here >>
---
Starting Conversations: Young Adult Loneliness
Loneliness affects people of all ages, but for young people there can be an extra layer of stigma to deal with. In this conversation, Emily (Bournemouth University Masters Researcher) and Bathsheba (Time to Change Regional Coordinator) explore what loneliness and isolation can look like for young people, and what we can all do to address this.
You can follow the Conversation Starter project and podcasts on Twitter and Instagram: @ConverstarterUK
---
How To Watch
The conversation will be broadcast live the Exeter Phoenix's Facebook page on Fri 15 May at 1pm. You can watch it here >>