Sound Walks, Exeter
Wed 01 Jun 2022 - Thu 30 Jun 2022
Category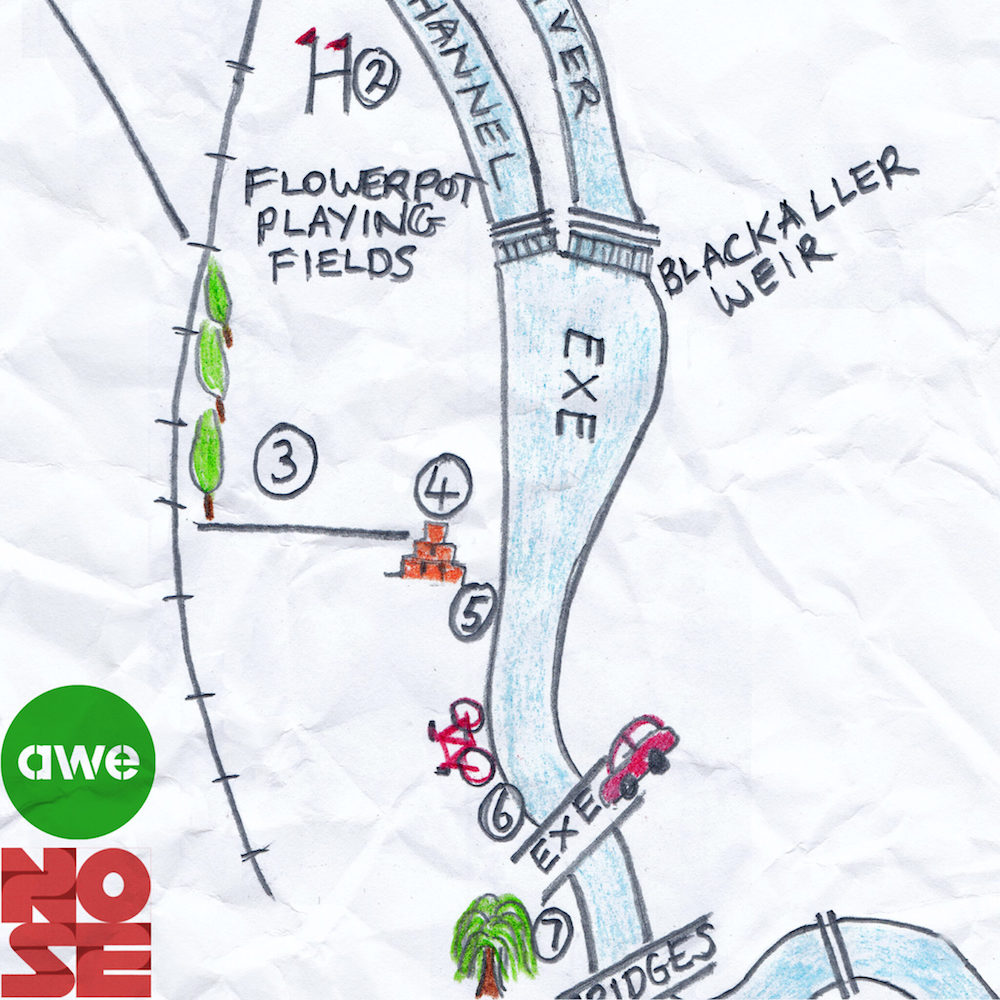 Sound Walks, Exeter
Composer Emma Welton has made a year's worth of Sound Walks in Exeter, starting in June 2020. Her 25 maps are an invitation to attend deeply and critically to our city and suburban habitat through changing seasons and levels of human activity.
The maps offer in-the-moment attention to the truth of the city's music today, with reflections on humanity's contribution to the never-ending music of the planet that began long before we arrived, and will continue after us, and how our sounds sit with those of our more-than-human co-habitees.
Illustrator Hannah Mumby has created a map of all the maps to be exhibited at Exeter Phoenix over Art Week Exeter as part of our evolving billboard project.
The project is co-commissioned by AWE and NOSE (Not Open Studios Exeter).
View online HERE
Five different walks/maps will be available at What's the Zine zine fair (June 11) as RISO editions.
---
VENUE: EXETER PHOENIX, PLATFORM GALLERY