This event has passed.
Skerryvore
Category
Other Information
standing
Book Now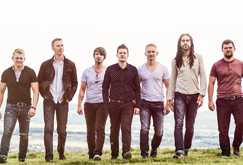 Skerryvore
*A note on transaction fees
A small £1.50 fee is added to each transaction. This covers the cost of getting your tickets booked, that's everything from the booking software to card charges. We don't charge this to make a profit.
Skerryvore
Multi-award winning Scottish folk rockers Skerryvore are making their way to Exeter Phoenix.
As the band have developed, rock, pop, jazz, cajun and country influences on their sound have all emerged, but the traditional Celtic roots and instrumentation have remained.
Venue: Exeter Phoenix
Save