This event has passed.
Shin Godzilla (18)
Thu 01 Jan 1970 - Thu 01 Jan 1970
Category
Book Now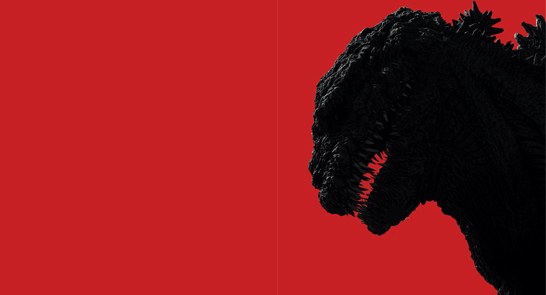 Shin Godzilla (18)
*A note on transaction fees
A small £1.50 fee is added to each transaction. This covers the cost of getting your tickets booked, that's everything from the booking software to card charges. We don't charge this to make a profit.
Shin Godzilla (18)
Dir. Hideaki Anno, Japan, 120 mins, 2016
Showing Times:
Sat 2 Sep: 8.45pm
Sun 3 Sep: 4pm
Wed 6 Sep: 7.30pm
Make way for the ultimate homage to one of the most enduring legends of the big screen-Godzilla! Back in Tokyo for a city-crushing crusade that speaks to the very roots of the world-renowned King of the Monsters franchise.
It's a peaceful day in Japan when a strange fountain of water erupts in the bay, causing panic to spread among government officials. Their worst nightmare comes to life when a massive, gilled monster emerges from the deep and begins tearing through the city, leaving nothing but destruction in its wake. As the government scrambles to save the citizens, a rag-tag team of volunteers cuts through a web of red tape to uncover the monster's weakness and its mysterious ties to a foreign superpower. But time is not on their side-the greatest catastrophe to ever befall the world is about to evolve right before their very eyes.



Venue: Studio 74, Exeter Phoenix