This event has passed.
Second Coming (15)
THROUGH A DIFFERENT LENS
Category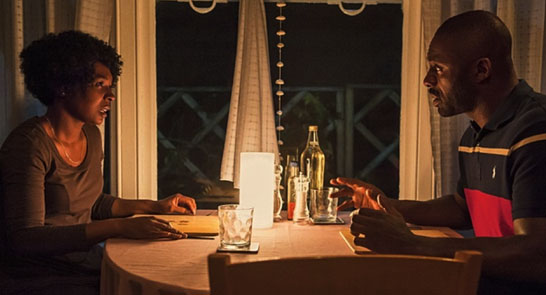 Second Coming (15)
*Please note that there is a £1.50 fee per transaction

CANCELLED
Unfortunately this event won't be happening this Saturday, but keep an eye out on the Through A Different Lens facebook page and the Exeter Phoenix website for updates.
Through A Different Lens
Showcasing films reflecting African and Caribbean culture and experiences.
Second Coming (15)
2014, 105 minutes, dir. Debbie Tucker Green. Starring Nadine Marshall and Idris Elba
In Second Coming, Jackie (Nadine Marshall) is a middle-aged mum with a history of miscarriages whose family life is thrown into turmoil by the prospect of another child. For Jackie, her much-loved 11-year-old son, JJ, (Kai Francis Lewis) is a miracle in his own right. Yet the prospect of another pregnancy raises the spectre both of traumatic maternal loss and of marital estrangement from Mark (Idris Elba), with whom she has not been intimate for some time. Is Jackie's silence on the subject of her conception a symptom of denial, deceit, derangement – or something altogether more mysterious?
VENUE: STUDIO 74, EXETER PHOENIX