Sam Brookes
Category
Other Information
Standing
Price
£8 (£10 on the door)*
Book Now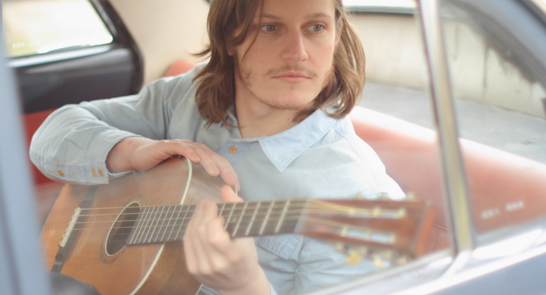 Sam Brookes
*Please note that there is a £1.50 booking fee per transaction
Sam Brookes
Support from Natalie Holmes and Jess McAllister
Sam Brookes has become part of the burgeoning acoustic music scene, gigging around the UK on his own and with his contempories to an ever-increasing audience of enthusiasts. His songs are, fundamentally, beautifully crafted stories about familiar subject matters that captivate the listener.
Musically, his immaculate phrasing and beautifully modulated delivery reach easily beneath the skin of his audience; the magical space he creates, with the elasticity of his writing, has the echoes and jazz arches of giants like John Martyn and Tim Buckley.His self-titled debut brought him recognition in the form of high profile support slots with Joan Armatrading, Ray Davies and Newton Faulkner; this combined with an entrepreneurial spirit and a close kinship with other musicians such as Lucy Rose, Pete Roe and Emily & The Woods has allowed his live and recorded sound to evolve in to a more powerful and provocative body of work. Thoughtful lyrics add poetry to his tracks, something that sets his work apart in an increasingly saturated area of music.
Following a UK tour support for Newton Faulkner in February, Sam released his first album Kairos in March.
'There is something of a Tim Buckley about Sam Brookes … a sense of powerful fragility … vast emotional reserves at work'
THE INDEPENDENT
'Kairos is a sensuous, fluid 21st Century folk dream.'
THE DAILY TELEGRAPH
'Musically, he excels at propulsive, narratively rich folk, delivered in a soaring, clear-as-a-bell singing voice that makes every word of his evocative, detailed lyrics count.'
SUNDAY TIMES
VENUE: EXETER PHOENIX VOODOO LOUNGE