Recovery Blanket
Sat 20 Nov 2021 - Sun 30 Jan 2022
Category
Other Information
PLATFORM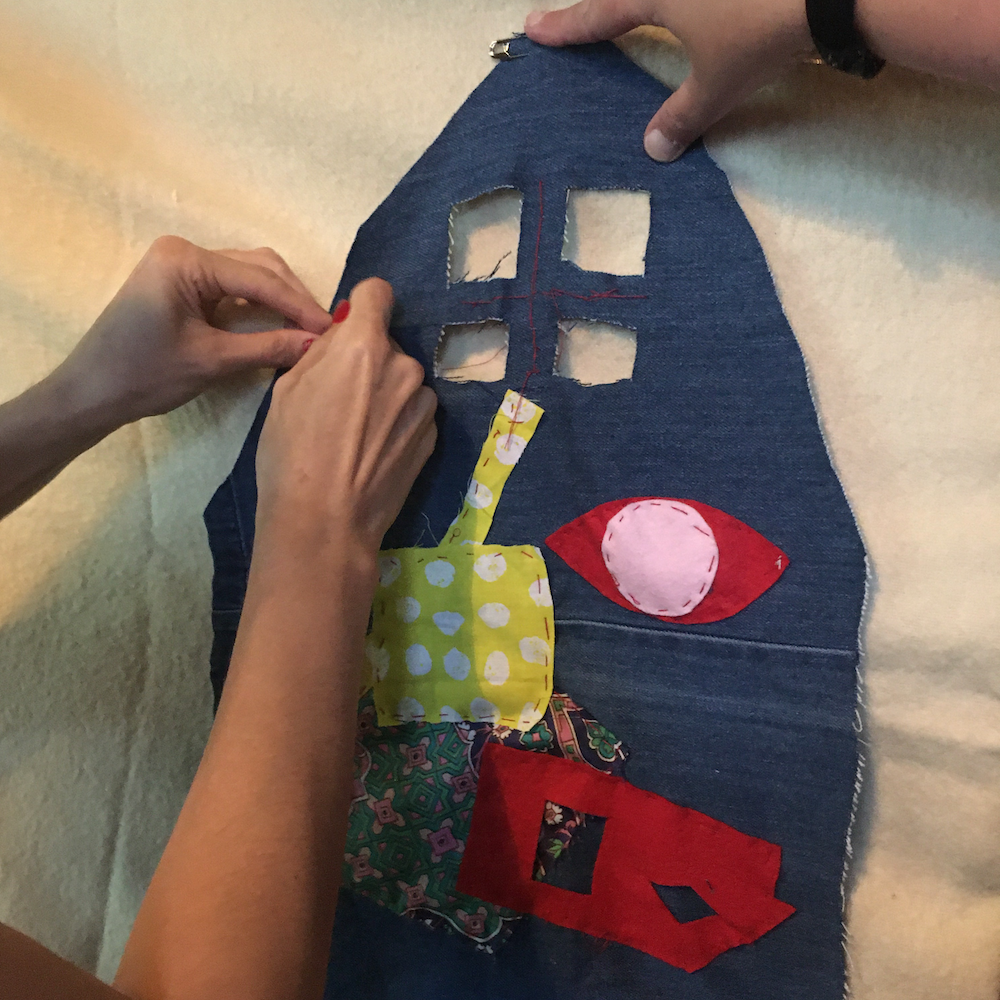 Recovery Blanket
Recovery Blanket…Think of it as a communal comfort object, a device for recovery and wellbeing, an evolving structure that is both cosy canopy, protective fort and banner.
The Recovery Blanket is an Exeter Phoenix Social [practice] project, made collectively over time and assembled from leftover fabric and lost clothing. Its surface offers space to a collection of hand stitched emblems of safety and happiness.
It was developed in a process led by artists Maddy Hearn and Scotty Gillespie and co-created with attendees of Cloth Club, an ongoing Social [practice] project at Exeter Phoenix that explores collaboration, collective making, skill sharing and our relationship with textiles over lockdown.
Social [practice] offers a forum for artists and creative producers to meet and make together in a series of practical projects hosted by creative practitioners. Along the way it aims to explore sharing, meeting & making, hosting, skill-exchanges and collaborative practice often easing in with a sociable drink or two for good measure.
---
PLATFORM
This project appears as part of Exeter Phoenix's Platform series, which offers artists based in the South West region opportunities to test out ideas, new work and recent developments in their practice.