This event has passed.
Rain
Thu 01 Jan 1970 - Thu 01 Jan 1970
Category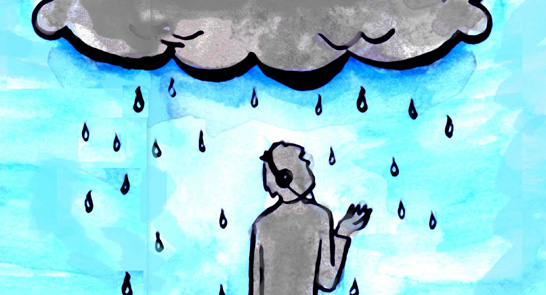 Rain
CLICK HERE TO BUY TICKETS FOR THIS EVENT >>

Jack Dean presents
Rain
Nestled in the bosom of Albion, there is a boy followed perpetually by his own tiny personal cloud. As he fights with growing up and travels from the soggy fields of Devon to the tattered spires of London, Cloudy lingers over him, capturing his memories and telling him stories of the coming flood. Jack Dean uses hip-hop poetics, self-aware humour and a bucket of pathetic fallacy to explore two great British institutions: clinical depression and talking about the weather. Different cultures treat sadness differently. The Japanese have mono no aware or "the ah-ness of things". The Portugese have saudade, a melancholic nostalgia for an indefinable object. In the western world, it is often categorized as depression and treated in a medical fashion. Rain explores the validity of these opposing concepts, with weather as an overarching and very British metaphor running throughout.
Running time: 30 minutes
VENUE: EXETER PHOENIX BLACK BOX