Radio and Podcast Production
Sold Out
Category
Book Now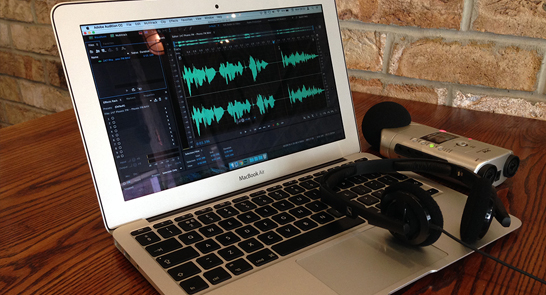 Radio and Podcast Production
*Subject to a £1 ticketing system charge. We don't charge this to make a profit. Find out more >>
Sold Out
---
Radio and Podcast Production
Four Week Course
Over four Thursday evenings, learn about different styles of audio content, and plan and produce your own short audio feature for podcast or broadcast.

The course will cover:
Listening to, and critiquing, different styles of audio content
Planning a feature
Writing for radio
Interview technique
Recording techniques
Editing
Packaging and supplying finished content
Broadcasting
Podcasting
In this course you'll learn about audio production techniques, with guidance on how to plan and produce your own feature. You'll receive hands-on recording and editing training, with suggestions for ways to distribute your finished work, either online as a podcast, or for broadcast on air.

This course would be ideal for people interested in telling stories in new ways, people involved in community projects looking to share what they do with a wider audience; local/community radio practitioners looking to develop their output; people with a particular interest in podcasting; people looking to develop a career in radio.
Cafe Bar Discount
Workshop attendees get 10% off all food and hot drinks at the Café Bar.
TUTOR
John Wigzell is a producer and presenter at Phonic FM – Exeter's community radio station – which is based at Exeter Phoenix. John has over 15 years' experience working with creative technology. He has led one-to-one and group training sessions for various organisations, including workshops for young people at BBC Radio 1's Academy.
Venue: Exeter Phoenix, Digital Workshop