Platform Billboard Project: Adam Garratt
Sat 09 Jul 2022 - Sun 04 Sep 2022
Category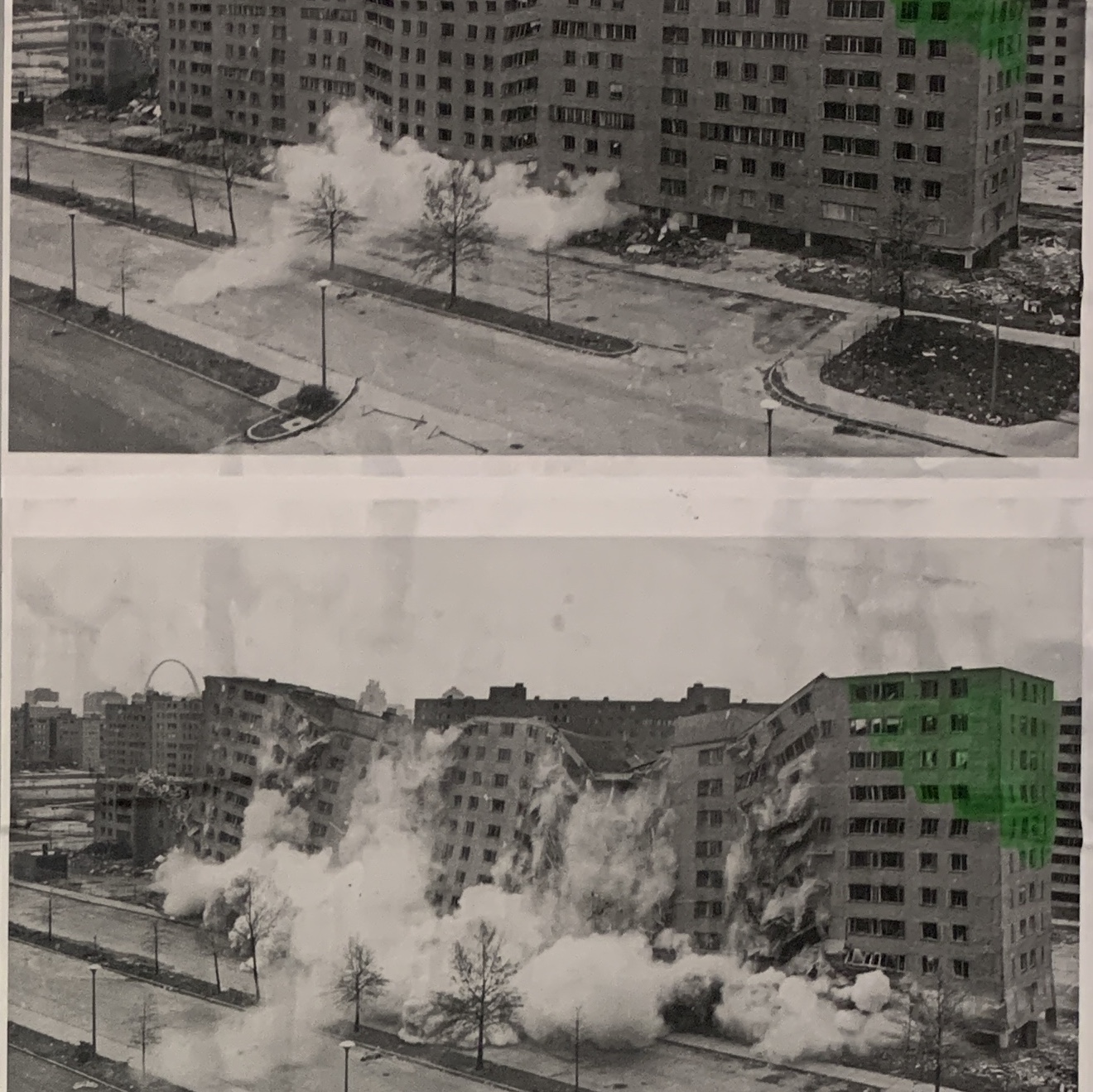 Platform Billboard Project: Adam Garratt
A new paste-up as part of our evolving billboard project from artist Adam Garratt, featuring a series of images of buildings in Burj El Murr in Beirut and Pruitt Igoe in St Louis. One stands empty having never been inhabited, stranded in the city since civil war broke out. The other publicly and very famously destroyed, ultimately blamed on its inhabitants. These two monuments of failed modern architecture are kin, having been fated in similar circumstances.
Garratt's images are embellished with risograph template ink and highlighter pen in an attempt to showcase some of the drama exposed in the mutability and stasis that the images show.
---
 PLATFORM
This project appears as part of Exeter Phoenix's Platform series, which offers artists based in the South West region opportunities to test out ideas, new work and recent developments in their practice.