Pint Of Science
Thu 01 Jan 1970 - Thu 01 Jan 1970
Category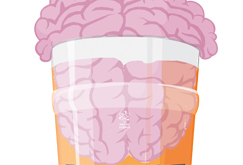 Pint Of Science

Pint of Science
The international, three day Pint of Science festival will see thousands of scientists simultaneously standing up and talking about their research in 100 cities across 12 countries around the world. Founded only four years ago by two UK researchers, the festival today brings a unique line up of talks, demonstrations and live experiments to the world's favourite watering holes.
Experts from the University of Exeter will bring their research out of the laboratory and into venues across the city, as the world's largest festival of public science talks returns to Exeter.
Tickets are available from the Pint of Science website (pintofscience.co.uk), with each evening costing only £4.
Venue: The Workshop, Exeter Phoenix