This event has passed.
Oysters3
Category
Book Now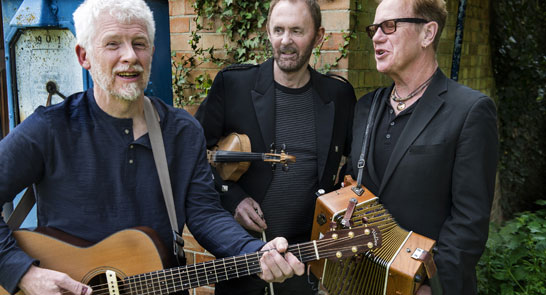 Oysters3
*Please note that there is a £1.50 fee per transaction
Oysters3
Oysterband as you don't know them…
Up close and personal:  John Jones, Alan Prosser and Ian Telfer, the three founder members and creative heart of folk-rock legends Oysterband, invite you to an evening of fresh acoustic performance and not-entirely-discreet stories – an insight into their history, sometimes turbulent, often funny, with great songs from every era of a unique career.
"The idea arose from Sidmouth and Shrewsbury Festivals recently asking us to do 'something different' as well as the regular Oysterband style of concert.  We more or less improvised the show and it went down a storm  –  and we wondered how on earth we'd never thought of doing this before!"
VENUE: EXETER PHOENIX